Festa Italiana! – Italian Autumn Harvest "Southern Italy: Sicily" Travel to Italy through Food – Part 3 is Sicily, the largest island in the Mediterranean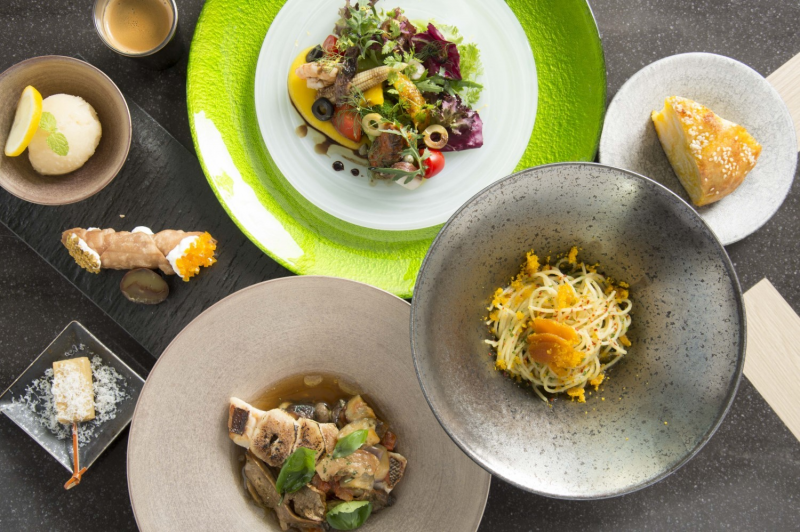 The Mediterranean Sea's largest island of Sicily has been heavily influenced by various countries owing to its location and history. In terms of food, the dishes have their own personality unique from that of mainland Italy. The Middle Eastern influence is particularly strong with the use of ingredients such are chickpeas, sesame seeds, exotic spices, and sweet and sour agrodolce. In this lunch course, we offer a taste of Sicily blessed with rich seafood, abounding vegetables, and exclusive ingredients. 
*From Nov.18th, you can enjoy the Italian course at bar time as well. (Please make a reservation for the course by 5:00p.m. the day before.)
Chickpea and parmigiano reggiano panelle
Panelle made with chickpea flour is a classic Sicilian street food.
Let this delicious first bite send you on your voyage to Sicily!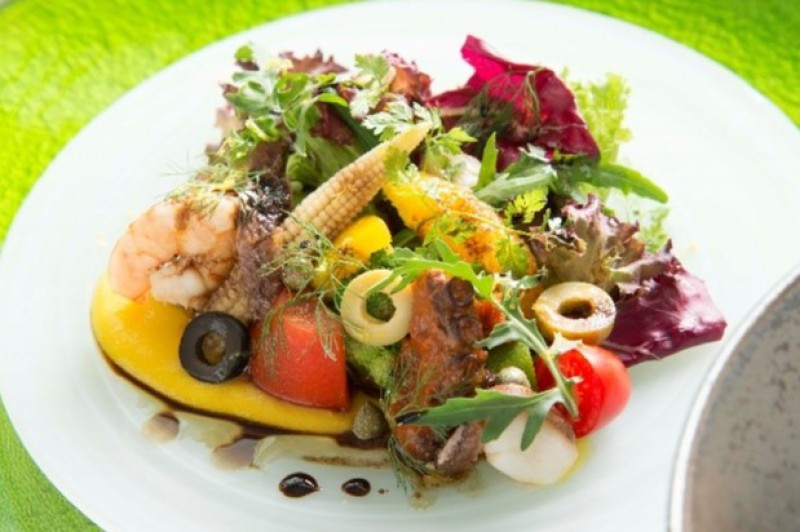 Seafood salad with 20 varieties of ingredients with organic Sicilian lemon dressing and orange coulis
Seafood, including octopus, shrimp, and clam adductor and well over 20 kinds of vegetables—all ingredients commonly used in Sicily—are flavored with Sicilian organic lemon and balsamic dressing with an orange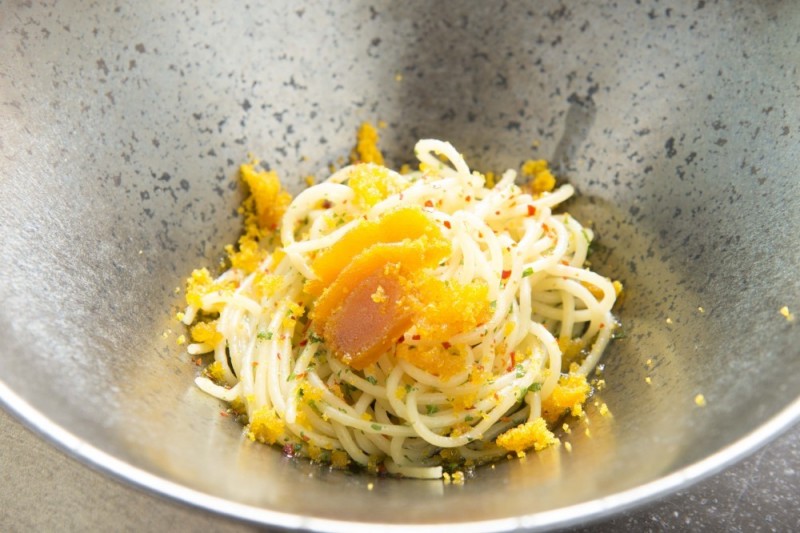 Bottarga oil spaghetti
Our pasta is flavored with mullet roe beautifully salted and cured and extra virgin oil from Sicily.

Freshly baked sesame focaccia with kabocha squash
Here is a classic focaccia with sesame seeds typical of Sicilian cuisine
with kabocha squash to add a splash of autumn.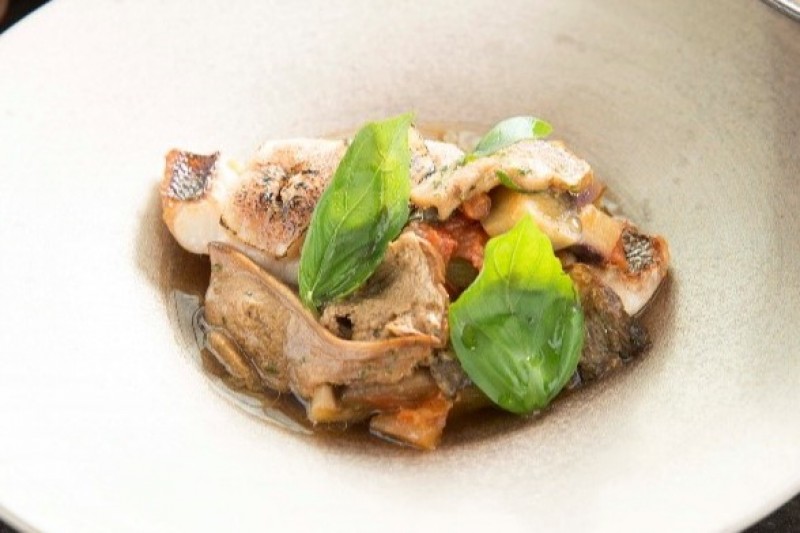 Smoked natural red sea bream and seared fig, eggplant caponata, balsamic porcini and mushrooms
Sea bream, a popular seafood in Sicily, is stewed with tomatoes, white wine, and capers in this caponata of eggplant, celery, and zucchini. Enjoy it with seasonal mushrooms including porcini.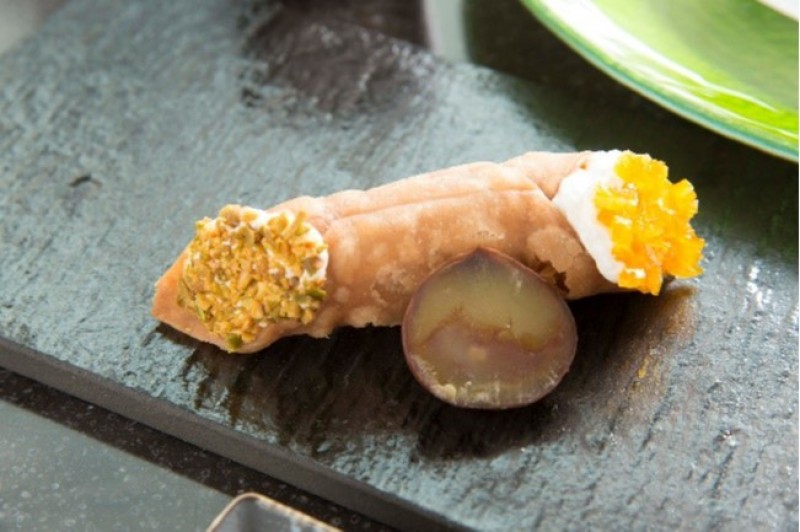 Ricotta cheese and chestnut cannolo with pistachio from Sicily
We fill this famed pastry of Sicily with plenty of Japanese chestnuts and Sicilian pistachios.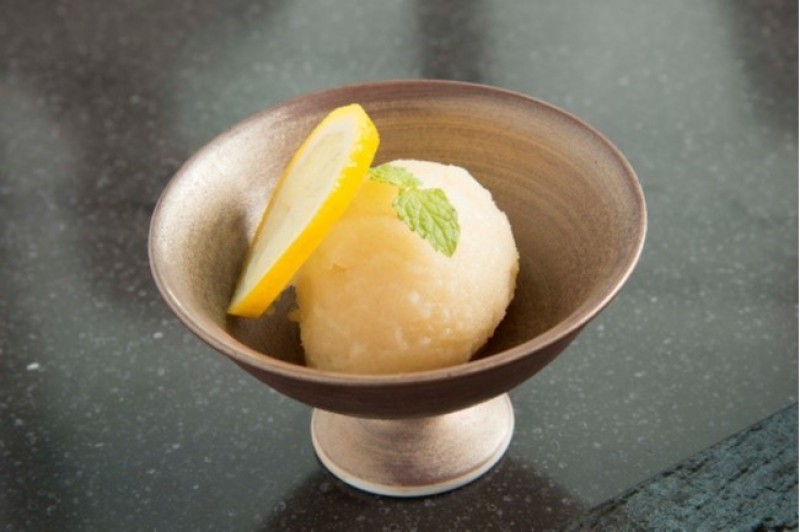 Limoncello sherbet
Our sherbet celebrating Sicilian lemons is refreshing and crisp flavored with lemon liqueur.