Our Infinity Pool on the top floor – a special view and Infinity experience!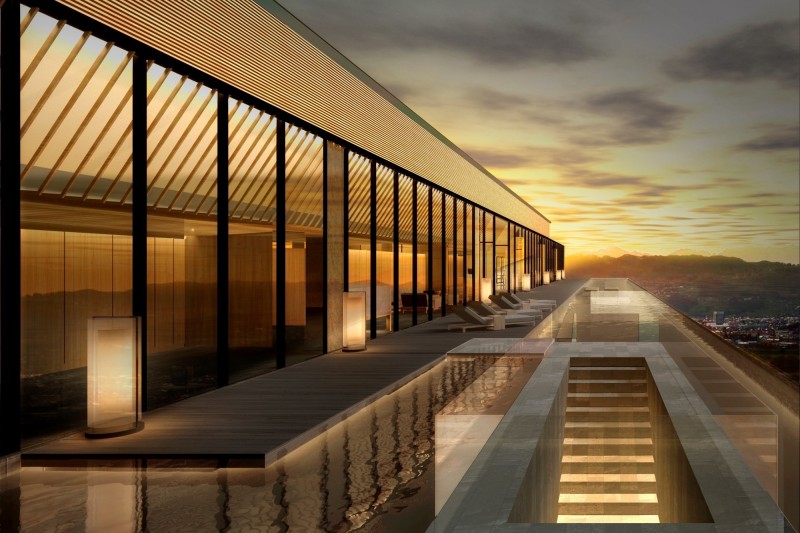 SORANO HOTEL's iconic facility is our Infinity Pool on the hotel's top (11th) floor. Designed on a grand scale of 60 meters in length, the pool commands a supreme view of Showa Kinen Park below and even Mt. Fuji in the distance on a clear day. The water surface seems to melt into the sky, creating an illusion of infinite expansion as the pool offers a leisurely experience of healing comfort. A facility for true Well-being, the pool provides a wholesome experience to invigorate your body and mind. Along with the 10th floor, which has our indoor spa (hot bathing), nano-mist sauna, and conditioning studio, the 10th and 11th floors make up the SORANO SPA, a facility open exclusively to in-house guests and spa members. Both floors use privately drilled hot spring water and require the use of swimwear. The facility is available for 2,000 yen per guest per day.
*We are planning on recruiting spa members, so please
inquire
if you are interested.