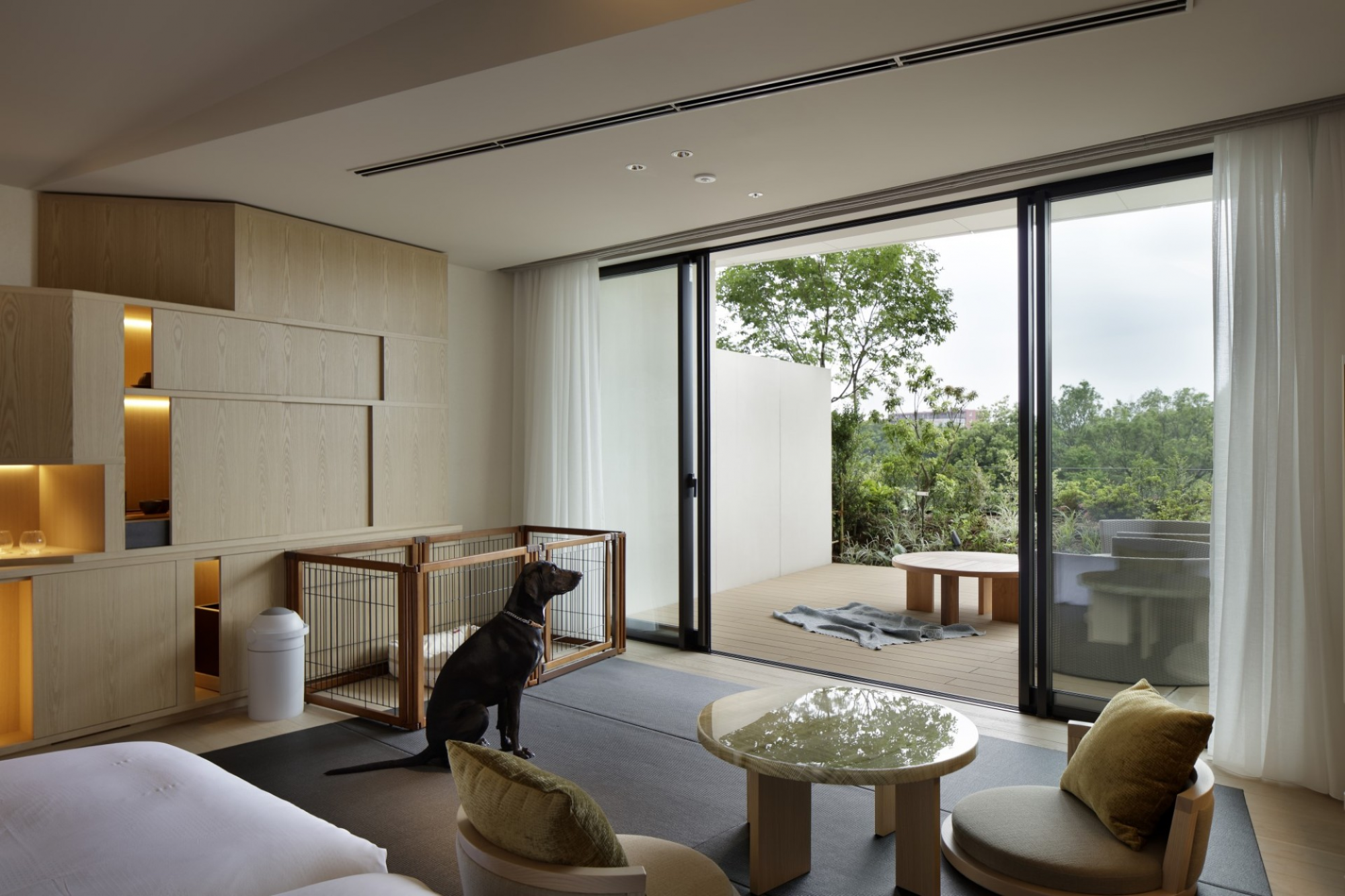 SORANO HOTEL offers rooms for staying with your dog. They are rooms on the 3rd floor furnished with spacious balconies. The room is available on the condition that your dog has received basic training.
Please present proof of vaccination and consent to stay by the time of your check-in.

*Please put your dog on a leash while in the hotel lobby, elevator, and other areas outside the guest room.

*Bookings for our Dog-friendly Room start on October 15, 2019.