SORANO HOTEL Breakfast – A Tasty Bit of Luxury from Sunrise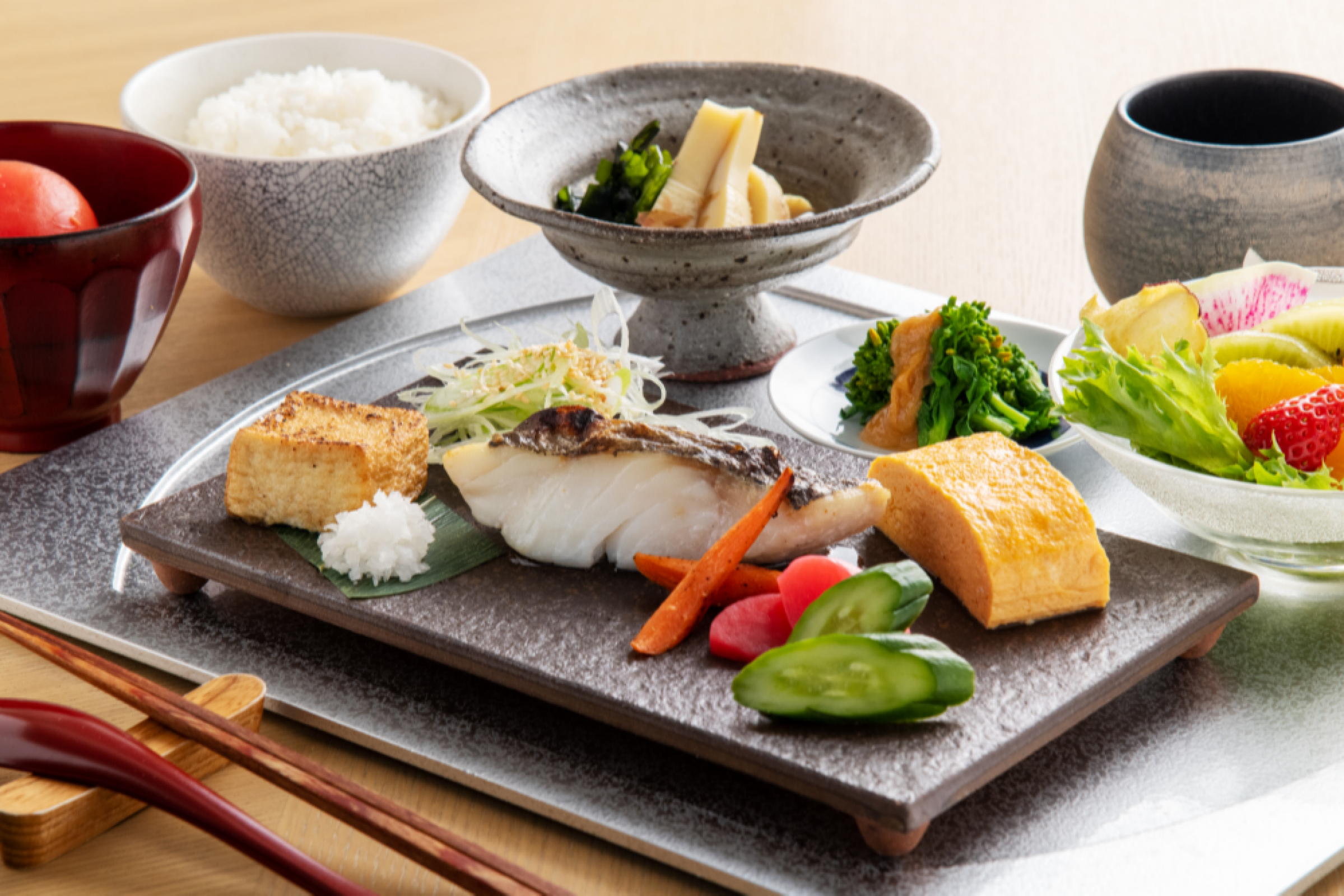 SORANO HOTEL Breakfast – A Tasty Bit of Luxury from Sunrise (From February 1)
Breakfast, the most important meal of the day, is one with which we would like you to enjoy delicious ingredients in generous amounts. We prepare the SORANO HOTEL breakfast based on the basic ichiju-sansai (one soup, three dishes) meal.
With a main buttery fillet dish, fill yourself up with freshly cooked rice, and let the miso soup permeate your body along with the side dishes boasting high nutritional value.
Start your day with a special Japanese breakfast at Daichino Restaurant.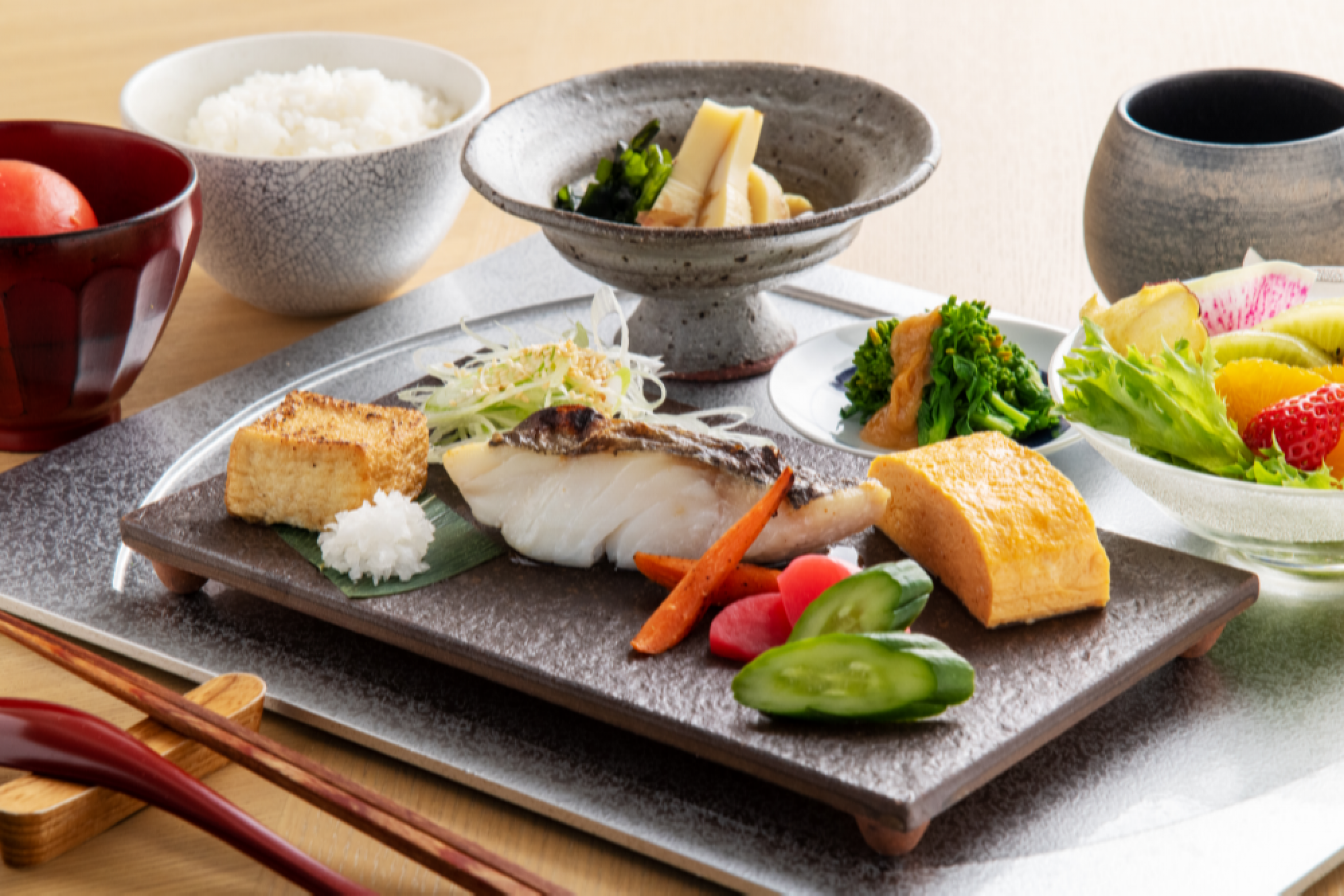 SORANO HOTEL "WELL-BEING" BREAKFAST
– SORANO Japanese Breakfast – 3,080 yen tax inclusive
< Breakfast Menu >
Wake-up Fruit Juice
Something cool and uplifting – the perfect eye-opener
Spring Salad with Fresh Vegetables Tossed with Lemony Vinaigrette
A fresh new salad balancing sweet and tart fruit of the season with refreshing lemon
Hokkaido Shibetsu Town Pacific Cod, Garnished with White Leek Dressed with Sesame
Our main dish is buttery, filling Pacific cod shipped to us in prime condition from Shibetsu, Hokkaido.
Savory Rolled Omelet with Egg from Tachikawa Itou Poultry Farm
Your source of vitality rolled up in an omelet made with plenty of fresh eggs from Tachikawa and flavored with stock
Simmered Young Bamboo Shoot
Enjoy the texture of bamboo shoot that has soaked up the flavor of the stock.
Deep-fried Tofu
Perfectly deep-fried tofu is served with a refreshing complement of grated daikon radish.
NANOHANA Canola Flower Dressed with White Miso
Taste spring with delightfully bitter canola flower and moderately sweet white miso.
Homemade Fermented Vegetables
Roots and other vegetables pickled in rice bran are the perfect complement to white rice.
White SORANO Rice Grown in Nasu Town
The crop of hotel-made rice is cooked nice and fluffy so that you can taste its sweetness while the scorched parts provide just the right touch of bitterness.
Tachikawa Tomato Miso Soup
We increased the amount of red miso to tone down the sweetness when making our hotel's homemade miso. Warm your body and soul with heavenly miso soup.
| | |
| --- | --- |
| * | The menu contents are examples and may vary depending on the season and availability. |
| * | Please inform the staff in advance of any food allergies that we should be aware of. |