The breakfast menu for All Day Dining DAICHINO RESTAURANT has been decided. We wish to offer a Well-being breakfast that is delicious and gentle on your body.

There are two kinds of customer needs for breakfast. One is for a special breakfast that suits slightly out-of-the-ordinary days such as a hotel stay, and the other is for a simple everyday breakfast. In response to these needs, we drew on the traditional Japanese worldview of 'Hare' and 'Ke' to formulate our Well-being breakfast.
'Ke' refers to ordinary, everyday life, while 'Hare' refers to an extraordinary day of celebration and special festivities. We offer two types of breakfast – the basic, daily, and informal 'Ke' Ordinary Breakfast and the pleasurable, extraordinary, and formal 'Hare' Special Breakfast.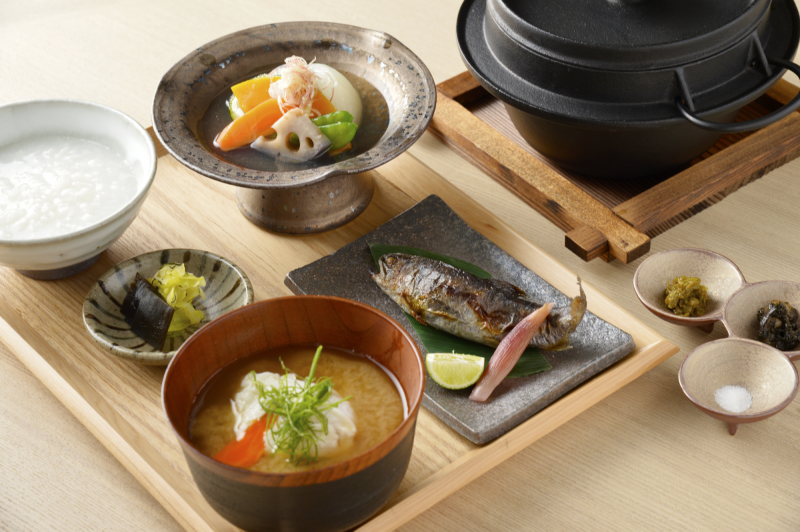 Well-being Light Breakfast ('Ke' Ordinary Breakfast) Price: ¥1,980 (tax Included)
Based on the typical "ichiju-sansai" menu composed of one soup and three dishes, this simple breakfast includes rice porridge, a main dish, and side dishes offered as an extension of everyday life.
| | |
| --- | --- |
| Rice porridge:  | Mild porridge made with the hotel's original brand SORANO rice |
| Main dish: | Grilled seasonal freshwater fish, such as salmon, landlocked trout, and rainbow trout |
| Side dish: | Warm seasonal vegetables that are gentle on your body |
| Soup: | Egg miso soup with homemade miso |
| Pickles: | Delicious vegetables pickled in SORANO rice bran |
| | *Served with high-grade Ibusuki bonito shavings |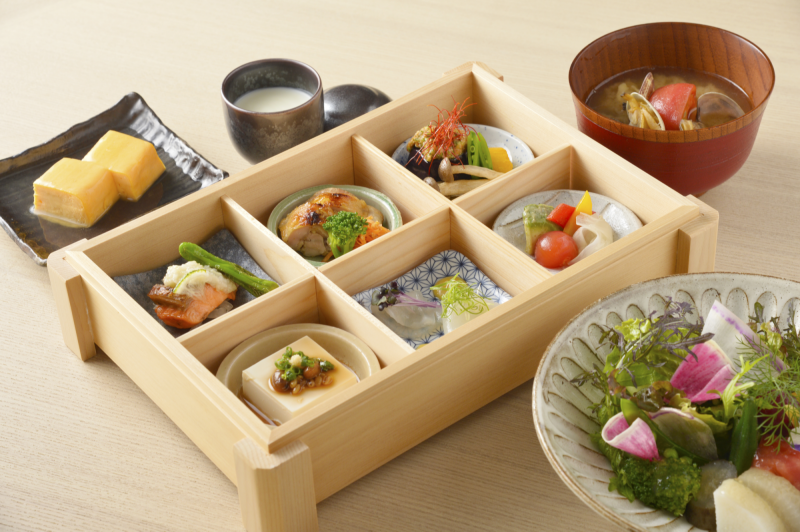 Well-being Slow Breakfast ('Hare' Special Breakfast) Price: ¥3,080 (tax Included)
Let the meal slowly settle in your body and revitalize your mind and body. The breakfast includes the Well-being "energizing plate", DAICHINO salad made solely with local vegetables of Tokyo, DAICHINO-style egg omelet, DAICHINO soup, and juice made with fresh vegetables and fruits.