New Year's Eve Countdown Jazz Live - Happy Talk Count Jazz Live -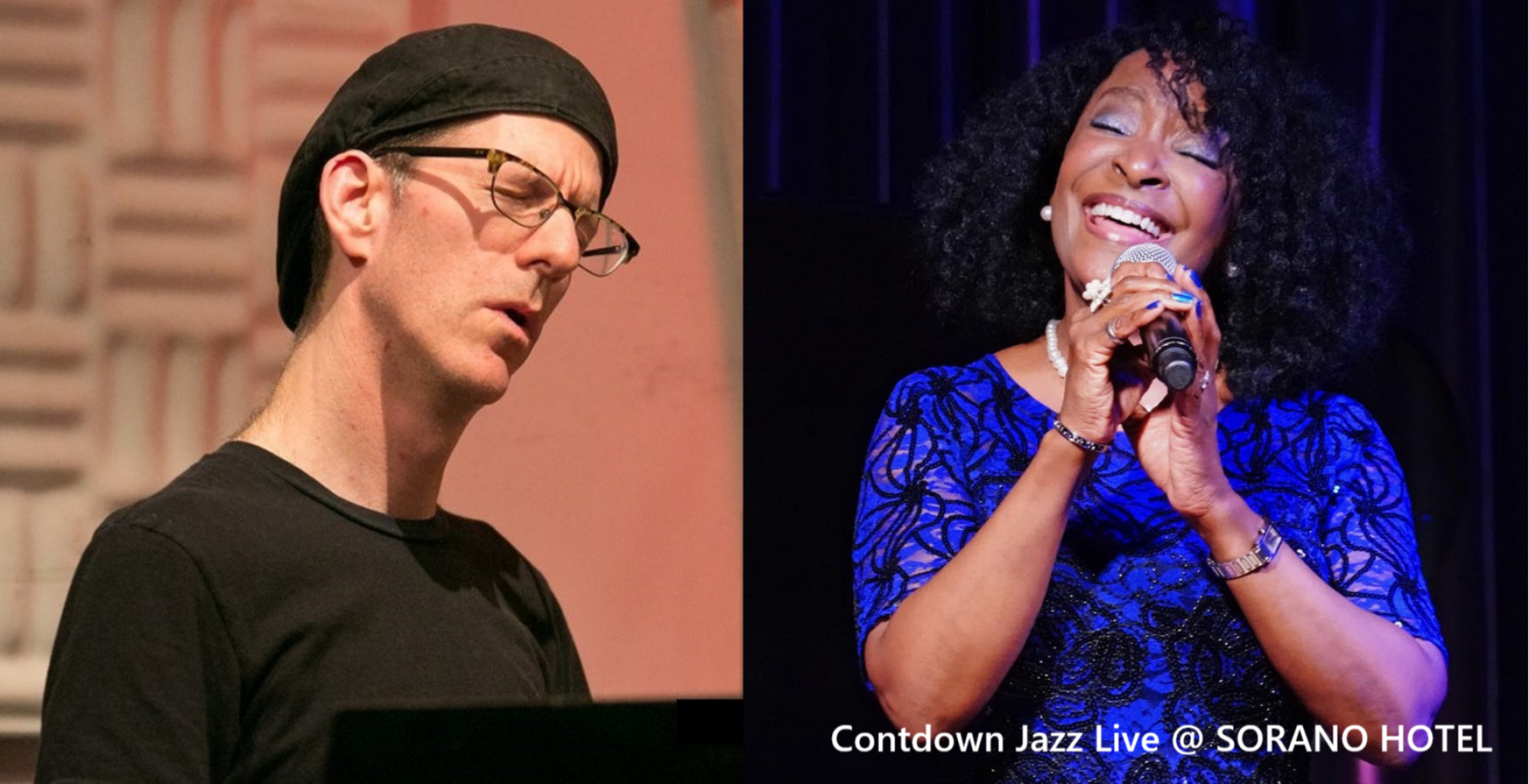 We bring you an authentic Jazz performance for our New Year's Eve Countdown Live at the 11th floor Rooftop Bar. This year's countdown will be loud and exciting, with free-flowing drinks and snazzy Jazz.
Countdown Jazz Live
Date
December 31, 2022 at the Rooftop Bar
*By reservation
*Minors under 20 years are kindly asked to refrain from using the Rooftop Bar

Time
Session ① 10:40 p.m. to 11:10 p.m.
Session ② 11:20 p.m. to 11:50 p.m.
*The bar opens at 10:30 p.m.
*The countdown starts at 11:55 p.m.
Price

Prices (tax inclusive) below include free-flowing drinks.
Hotel Stay guests 5,500 yen per guest
Visitors 6,600 yen per guest
HAPPY TALK Countdown Jazz Live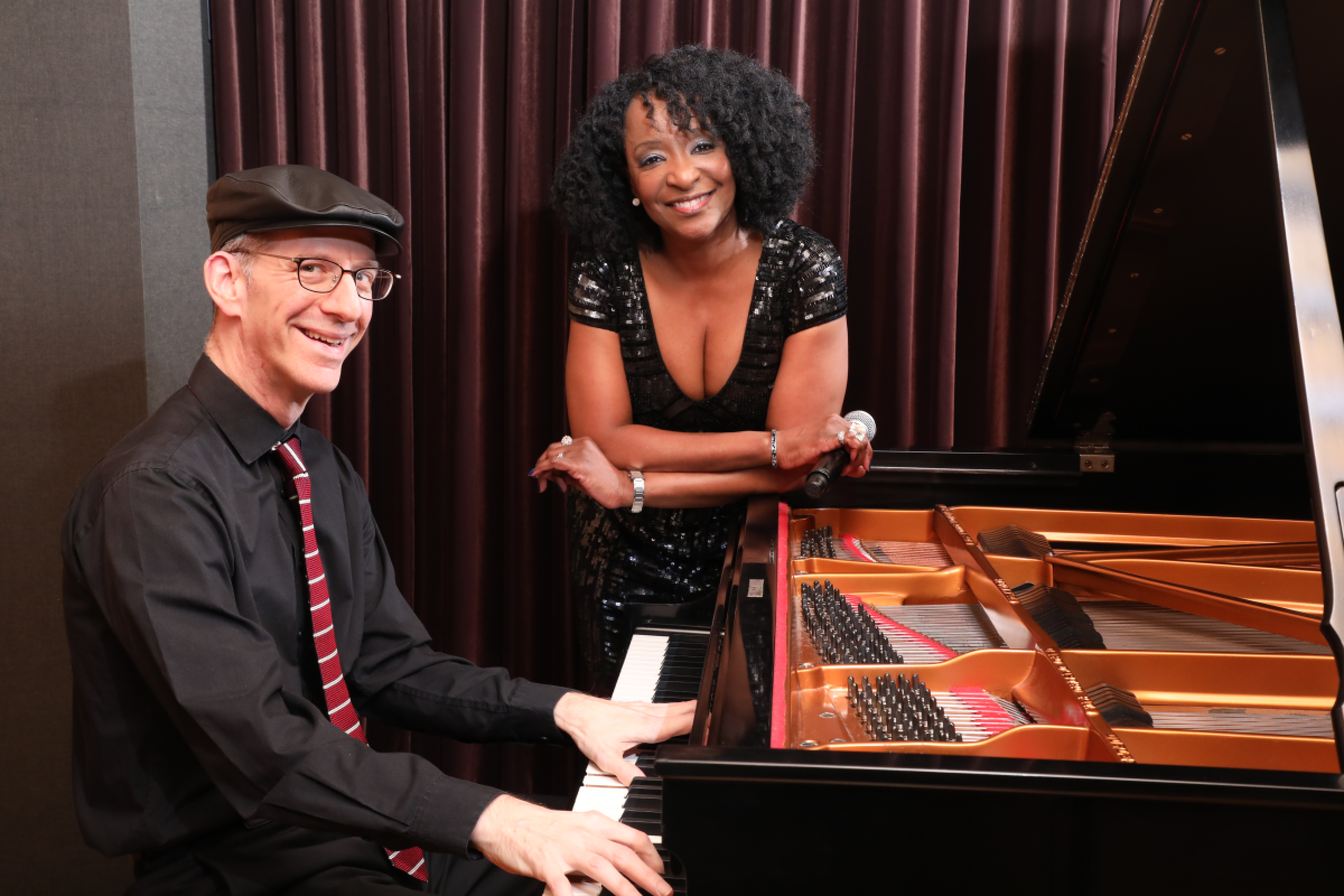 HAPPY TALK, a duo of Jonathan Katz (Piano), a familiar face at the Sorano Hotel, and Andrea Hopkins (Voice) from the U.S., perform for you at the New Year's Eve Countdown Live.

*Please book this event.
HAPPY TALK
A beautiful voice with a lone piano is the most intimate jazz combination, and no one in Tokyo does it better than Andrea Hopkins and Jonathan Katz.
Andrea Hopkins started her singing career in Atlanta where she made a name for herself before hitting the Asia hotel circuit, finally landing in Tokyo. The busy singer has performed at virtually every major live house, club and hotel from Tokyo to Kyoto and has recorded with artists ranging from Japanese pop idol Ayumi Hamasaki to rock icon Elvis Costello. She handles dance songs, funk, and hip-hop. But her first love is jazz. "When I am doing Jazz, I feel like I am so free," she says.
Pianist Jonathan Katz is a ubiquitous feature of Tokyo`s music scene, leading small groups, backing the likes of Ray Brown, Lew Tabackin and Joe Lee Wilson, and more recently heading his own big band. In addition to cutting a lengthening list of acclaimed CDs he has toured North America, even appearing at New York`s famed Blue Note. Andrea and Jonathan will be playing a selection of jazz and pop standards. It`s sophisticated jazz the way it`s supposed to be.
New York native Jonathan Katz discovered jazz at age 11 and played with Count Basie Orchestra great Frank Foster and other jazz giants in his teens. Since moving to Japan in 1991, Jonathan has performed with famed jazz artists Ray Brown, Lew Tabackin, and Eddie Henderson, with the NHK Symphony and Tokyo Philharmonic, and with enka superstar Itsuki Hiroshi. He has recorded in various genres, including jazz, world music, and Afro-Cuban, and is the leader of Tokyo Big Band, a 19-piece ensemble that performs over 60 of his original compositions and innovative arrangements of Japanese traditional songs. Jonathan is also pianist in the Disney World Beat big band and arranger for bossa nova singer Lisa Ono and many other artists, as well as an avid educator who gives clinics and guest performances at universities and high schools in Japan, the US and Taiwan.
Close your eyes and listen to the deep, warm and velvety tones of Andrea Hopkins, a singer with a rich timbre that captivates the audience and reaches the inner depths of the soul. Whether she is interpreting jazz standards or R&B classics, Andrea performs with peerless clarity, staying true to the legacy of the music and adding her signature sound to each rendition.
Andrea's passion for music was ignited in her hometown of Atlanta, where she collaborated with famed musicians such as trumpeter Freddie Hubbard, drummer Sonny Emory, bassist Sam Sims, and producer Scott Mayo. After honing her craft in this rich musical environment, she was ready to showcase her talent to the world. Since moving to Tokyo in 2000, Andrea has been in constant demand. She charms audiences everywhere—from concerts to festivals, jazz clubs, luxury hotel lounges, and corporate parties. She has also released several recordings of her own and performed in concerts and recordings with major artists including Mariah Carey and Mika Nakashima.
Satsuki started playing the electric bass in junior high school and the contrabass after entering university. Studying under Miki Inoue, he began performing professionally while still in school. Satsuki's strong swing beat and wide range of musicality solidifies the band's sound. In 2011, he joined the Fumio Karashima (Piano) Band and served as the rhythm section in Fumio's later years. He is currently busy with many – mainly jazz – live performances and recordings and actively pursues band leader activities.
【Hotel Stay guests】Countdown Party Book here
【Visitors】Countdown Party Book here