Our hotel holidays from January to December 2023 are as follows. Our hotel will be closed on the dates indicated by the red circles, from 3:00 p.m. on Wednesdays to 11:00 a.m. on Thursdays.
*Check-in and SORANO SPA is 1:00 p.m. on Thursdays.
*We will be closed on March 5 (Sunday) in observance of the closure of the entire GREEN SPRINGS complex for routine legal inspection of facilities.
Entire property closed / Service hours of our facilities
| | |
| --- | --- |
| Closed: | 3:00 p.m. on Wednesday to 11:00 a.m. on Thursday |
| | |
| --- | --- |
| Guest Room: | Check out at 3:00 p.m. on Wednesdays, Check in at 1:00 p.m. on Thursdays |
| ・DAICHINO RESTAURANT: | Closes at 3:00 p.m. on Wednesdays, opens for lunch at 11:00 a.m. on Thursdays |
| ・SORANO ROOFTOP BAR: | Closes at 3:00 p.m. on Wednesdays, opens for lunch at 11:00 a.m. on Thursdays |
| ・SORANO SPA: | Closes at 3:00 p.m. on Wednesdays, opens at 1:00 p.m. on Thursdays |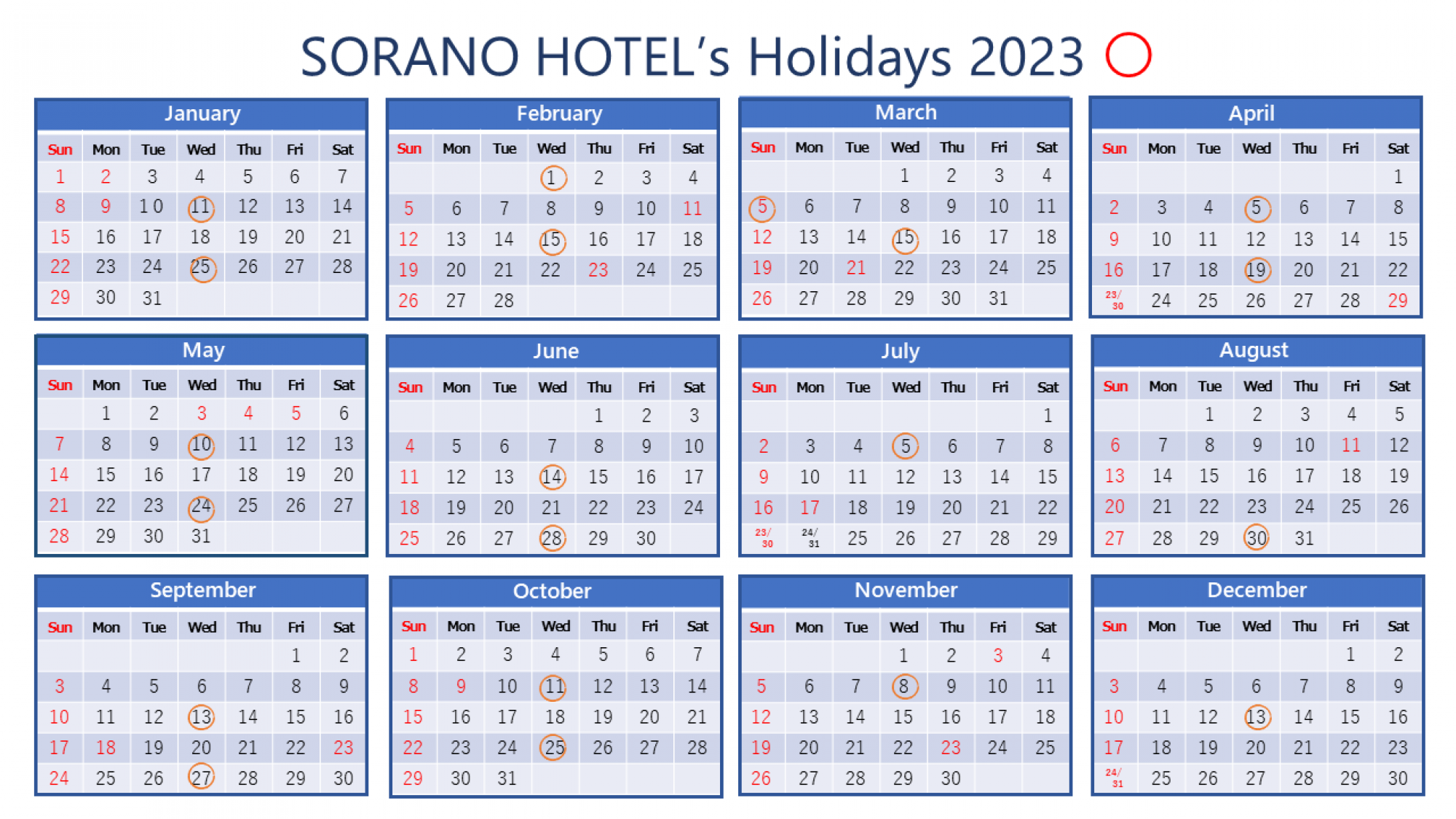 Inquiries: Please call 042-540-7777 or email us at info@soranohotel.com