Festa Italiana! – Traveling to Italy through Food – Part Six is Amalfi, the Azure Resort in Southern Italy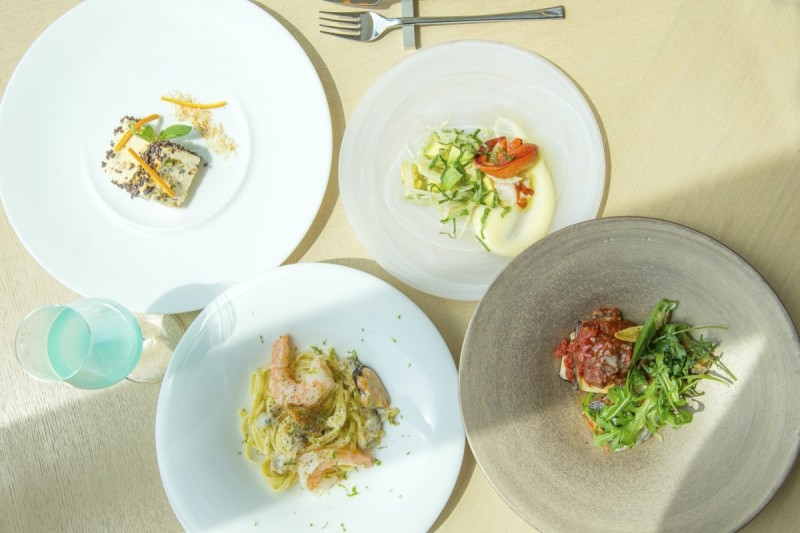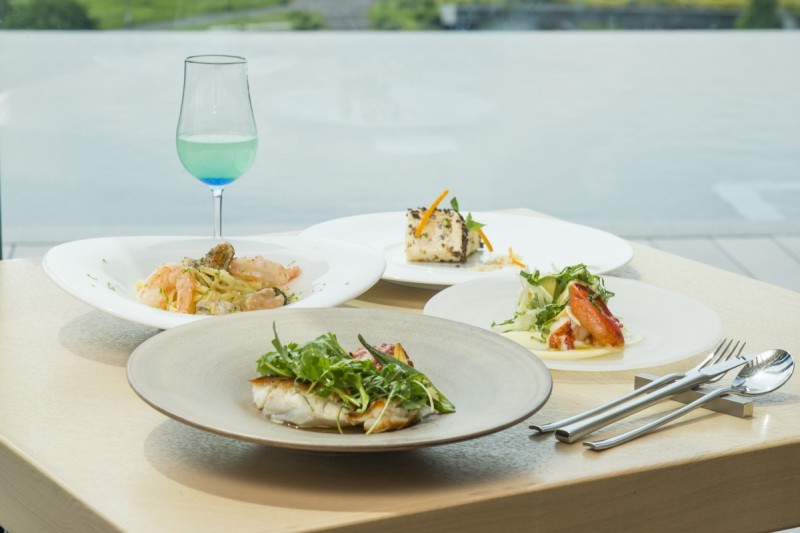 Travelers are mesmerized by the luxury resort Amalfi whose intricate coastline surrounded by the azure sea in southern Italy is said to be the most beautiful in the world. Our travel through food this time features this gastronomic Mediterranean resort, the perfect destination for a summer retreat. Amalfi's specialty lemons, nuts, and oranges are generously used to flavor the rich seafood of the Mediterranean Sea to create a refreshing taste of summer.
Stuzzichino
Summer lemon squash, scent of the Mediterranean


The first sip. A Mediterranean mocktail featuring fresh lemons



Antipasto Freddo 
Homard lobster and avocado fennel salad
Topped with whole lemon coulis and basil aroma


Fennel said to originate in the Mediterranean area is in harmony with homard lobster and avocado in this salad. Savor it with sauce made with plenty of lemons, the specialty product of Amalfi.



Pasta
Linguine alla mediterranea ~ Clam, shrimp, mussels ~
A refreshing touch of lime


Linguine is served with refreshing lime and a light cream sauce in this dish that screams "Mediterranea"



Pesce
Smoked Japanese seabass sauté with southern Italian comfort food "Eggplant Parmigiana"
Grilled seasonal vegetables and rucola selvatica


Layers of eggplant, tomatoes, and herbs are topped with cheese and baked in an oven in this southern Italian favorite, Parmigiana. Enjoy it with Japanese seabass smoked right at our restaurant and grilled seasonal vegetables



Dolce
Nougat semifreddo
Orange peel and seared coconut


Amalfi is also famous for nuts and oranges. Delight in nougat semifreddo scented with oranges and coconuts, perfect for summer.



5,500 yen (6,050 yen tax inclusive)
*Menu items and production sites may vary depending on the availability of ingredients.