SORANO SPA Treatment – Booking page for visitors now in service & information about our new products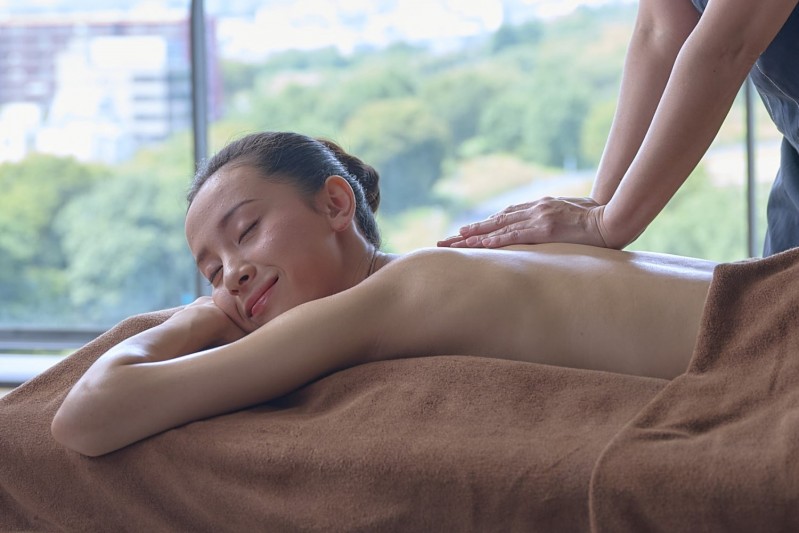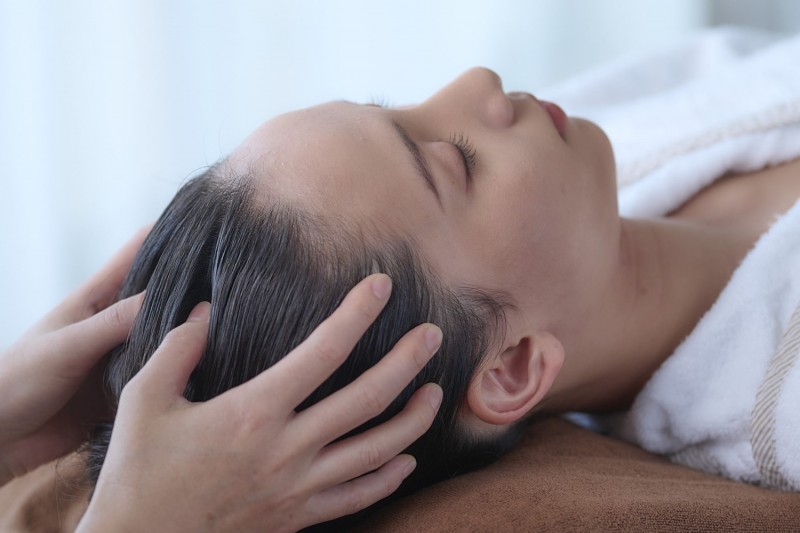 Sorano Hotel spa treatments are acclaimed for the wide variety of treatments and highly skilled therapists. We have opened an exclusive spa treatment booking page for visiting guests for carefree use of our spa. We also have new treatment plans for you to try.
Our
Spa Repeater Benefits Program
is available now. All guests can use this service from the first visit and choose a gift at each visit. On your third visit, receive an ASPAR body scrub by AURORA, an Australian spa brand landing in Japan for the first time, and on your fifth visit, enjoy a complimentary 60-minute spa treatment, Beauty & Relax 60 minutes. (The gifts below are not available on your third visit.)
Gift choices each time:
Head massage 10 mins.
Back scrub 10 mins.
Heel exfoliation 10 mins.
Hot stone therapy
Watsu treatment 10-min. extension (applies only to Aqua Relaxation)
NEW Breathing in Beauty Invitation to deep breathing – shoulder and back treatment (décolleté and head included)
Loosening the strains in your shoulders and neck improves the flow of blood and lymph in your body as you are invited to practice deep breathing in this fatigue-busting treatment focused on your upper body.

Lying face down :
Loosening legs (hot pack on your back) ⇒ back treatment ⇒ arm massage
Lying face up :
Neck, shoulder, décolleté lymphatic drainage ⇒ head massage
Price :50 minutes/19,800 yen (tax inclusive) *Visitor charge included
Ka makani in Sorano Sorano-style Hawaiian Lomilomi
Lomilomi is a healing Hawaiian massage with a long history and tradition. Oil is used on your entire body as weight is placed on the therapist's elbows and arms as they move deeply and rhythmically to loosen your body. This treatment is recommended for guests who prefer a stronger pressure oil treatment.

Lying face down :
Lomilomi for hind legs ⇒ shiatsu for soles ⇒ loosening shoulder blades ⇒ back and buttocks lomilomi hura ⇒ full body lomilomi & stretch
Lying face up :
Foreleg effleurage (hot pack on your stomach) ⇒ neck, shoulder, décolleté treatment ⇒ eye reflexology ⇒ head massage
Price : Lomilomi 70 mins. + head massage, eye reflexology 20 mins. = 90 mins./26,400 yen (tax inclusive)

We have
various other menus
, including our popular Beauty & Relax treatment and Watsu Aqua Relaxation held at our Infinity Pool and Indoor Spa, so please try these out as well.
About "Repeater Benefits Program"
Inquiries : To ask about bookings and treatments, feel free to call us at 042-540-7776 (9:00 a.m. to 7:00 p.m.)or email
reservation@soranohotel.com
.