SORANO HOTEL Anniversary Plan Celebrate your special occasion in splendor  Our attentive team of SORANO HOTEL guest services team coordinates your experience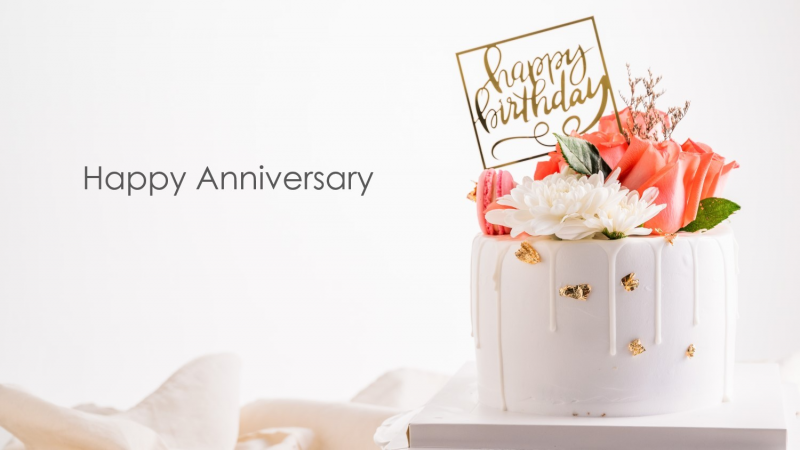 Celebrate your special occasion in splendor Our attentive team of SORANO HOTEL guest services team coordinates your experience
Celebrate in comfort at the Sorano Hotel – birthdays, anniversaries, longevity, and other special occasions, such as prenuptial meetings of the families and baby's first meal. Our attentive team of guest services team coordinates your special day following a basic plan and suggestions to meet your requests. Let the Sorano Hotel assist you in creating a memorable experience.
SORANO HOTEL Anniversary Plan  Our basic plan includes the following items.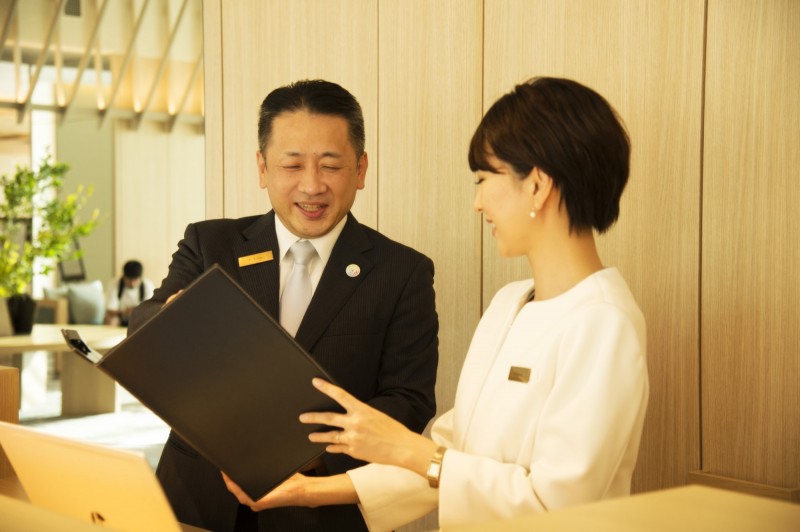 ● guest services team
SORANO HOTEL guest services team coordinate your special day according to your requests.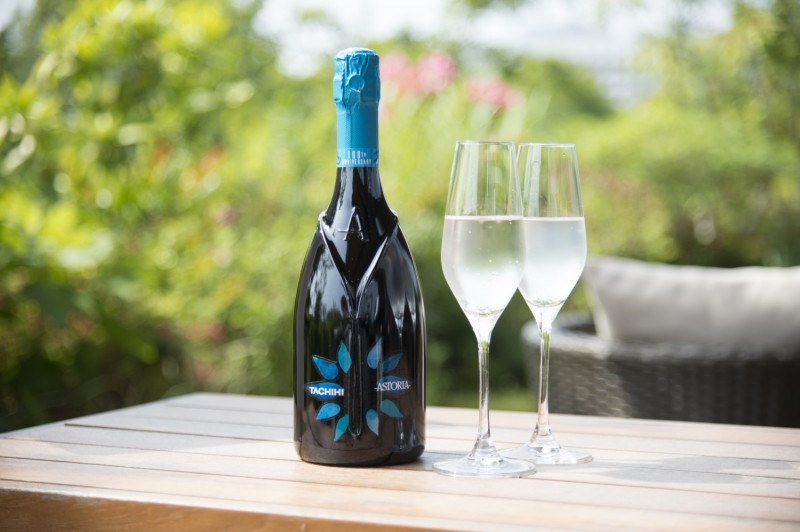 ● Aperitif
Enjoy your aperitif at the SORANO ROOFTOP BAR, IMA LOUNGE, or other location. Sparkling wine (one bottle of the hotel's original label spumante) or white tea sparkling (one bottle) is included.
*The aperitif may be changed to a drink during your meal.

● Flowers
Table flowers (which can also be taken home) or a floral bouquet worth 5,000 yen.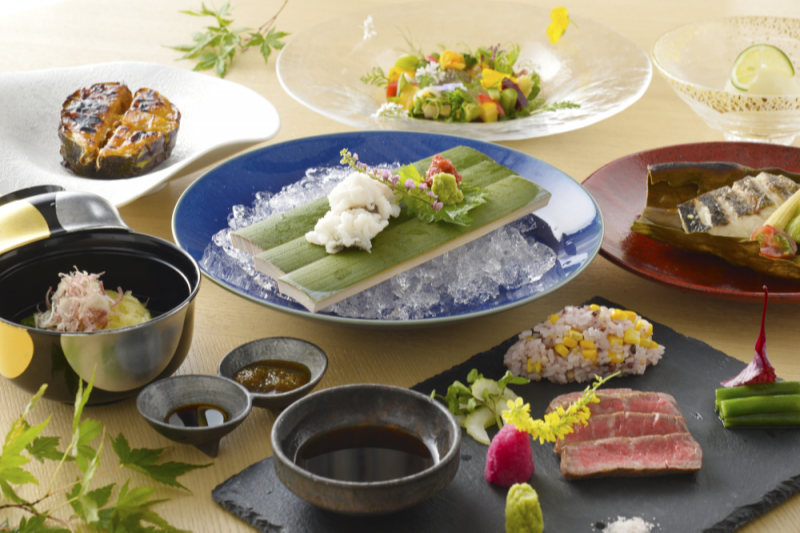 ● Hear an explanation of the dishes from our chef.


● Course meal
A 10,000-yen course meal at DAICHINO RESTAURANT
*Special menus are also available at your request.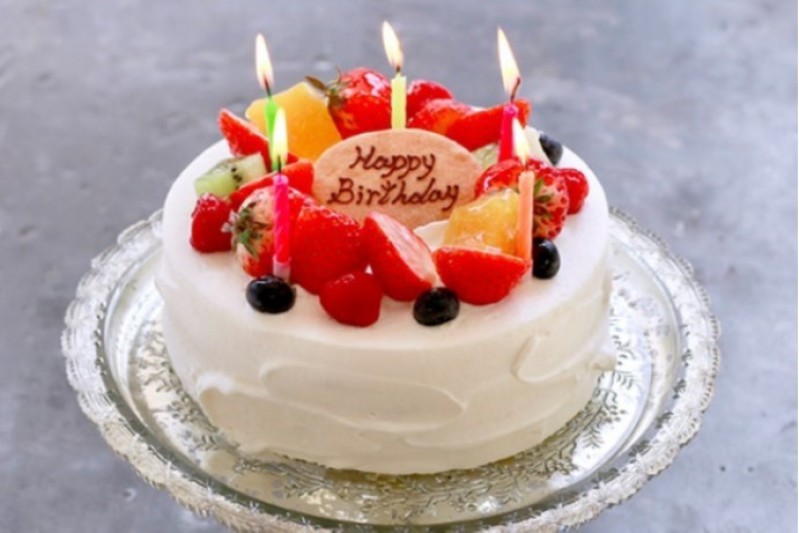 ● Cake
One round 15-cm cake with a message plate *Serves 3 to 4; 18-cm and 21-cm cakes are also available for an additional charge. ; other sizes are also available for an additional charge.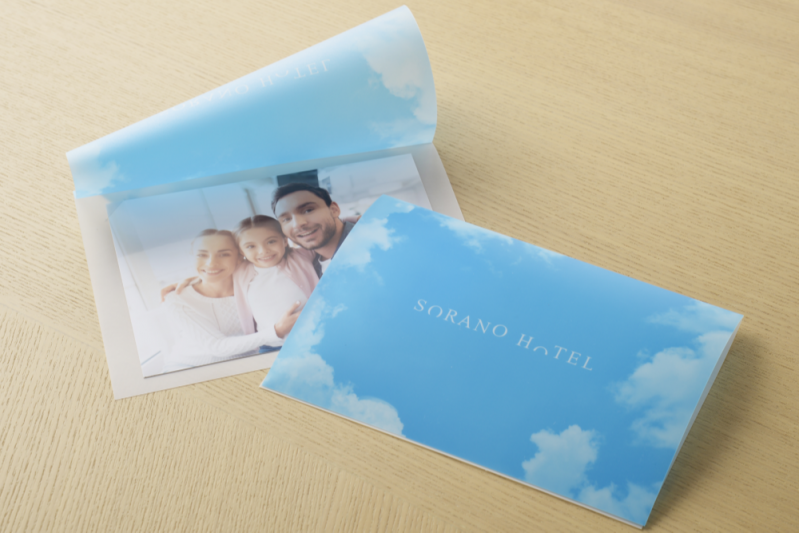 ● Picture
We will also take a picture of you and print out one photo per guest or party by the time of your departure.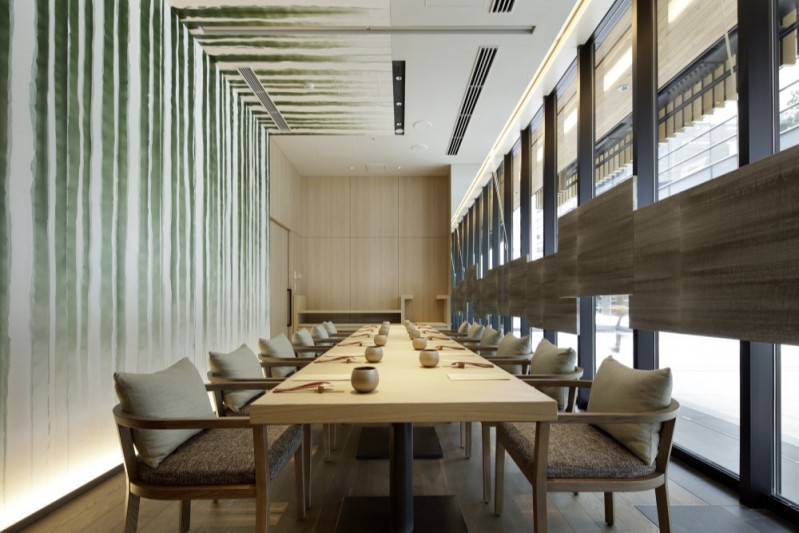 ● Private Room 12
For a party of 4 to 8 persons, Room 12, a private room is available free of charge subject to the availability.
Price
Price per guest (tax included)
| | | | | |
| --- | --- | --- | --- | --- |
| For a party of: | 2 guests | 3 guests | 4 guests | 5 guests  |
| Price per guest:  | 17,500 | 15,000 | 13,800 | 13,000 |
Special Menu for Kids
For children, we offer special courses complete with juice and dessert – Kids' Lunch for 3,300 yen and Kids' Dinner for 5,500 yen.
Additional notes:
| | |
| --- | --- |
| ・  | For requests other than mentioned above, our guest services team team will make arrangements upon providing a quote. |
| ・ | We will quote you for any number of guests not mentioned above. Please inquire to make your request. |
| ・ | The following cancellation fees apply after your reservation has been confirmed. |
| | ▸ All cancellations from noon 3 days prior to your arrival date: Full amount of your reservation |
| | ▸ Change in number of guests from noon 3 days prior to your arrival date: Full amount per guest at the time of reservation x number of cancelled guests |
| | *Please be advised that cancellation fees will be charged in full as arrangements include outsourcing. |
If you are interested in staying at the hotel, please take a look at Packages.
Please also ask about fun surprises for your room and more.