A Taste of Summer with DAICHINO RESTAURANT's New À la Carte and Course Menus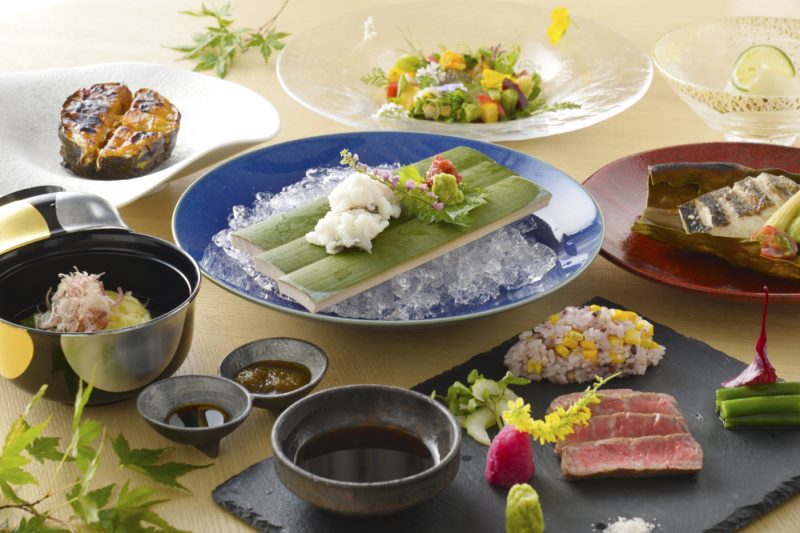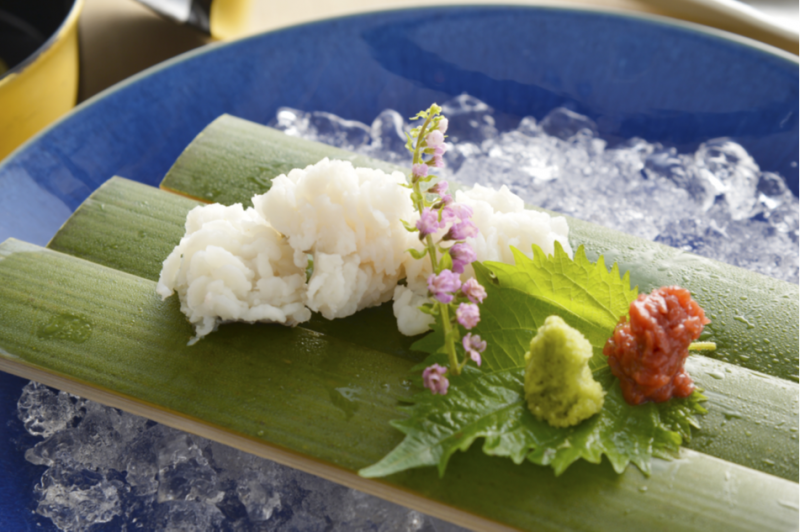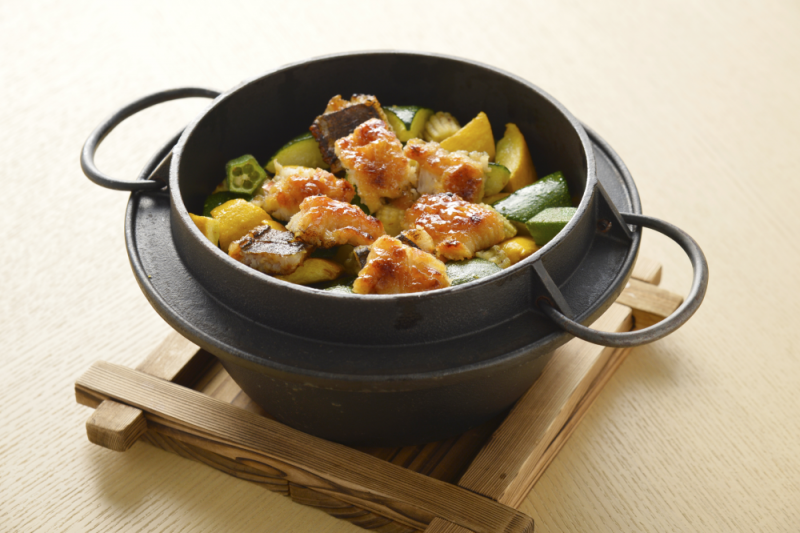 A rich variety of à la carte menus made with seasonal ingredients
The goodness of seafoods and vegetables in season are highlighted in beautiful presentations of sashimi, fries, grills, and more. Taste the season from start to finish.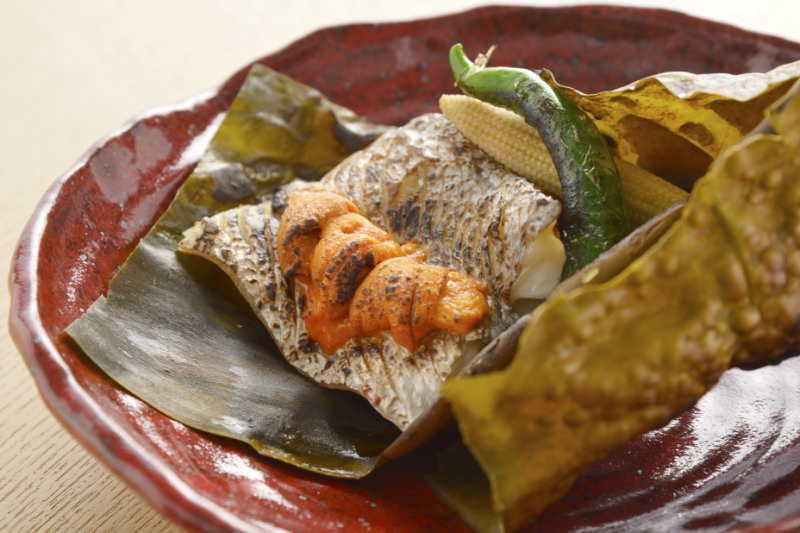 "Cutlassfish broiled with Hokkaido kombu and sea urchin" 2,860 yen
Buttery cutlassfish in season in the summer is flavored with kombu kelp from Hokkaido, salt-broiled, and garnished with sea urchin from Hokkaido. Smell the ocean waft through the air and look forward to the dynamic use of kombu in the presentation.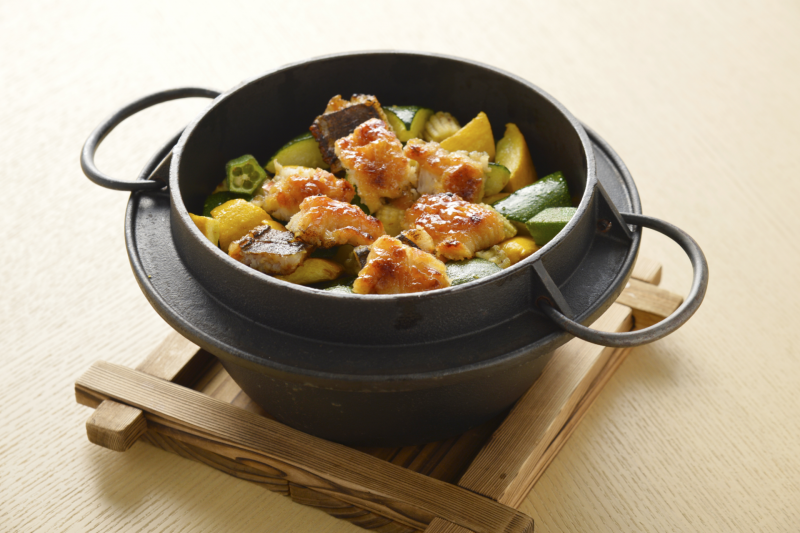 "Clay pot rice cooked with domestic pike conger and new crop burdock" 1,650 yen
The rice is cooked in a clay pot with mouthwatering grilled pike conger with sweet soy sauce and colorful summer vegetables. Large cuts of zucchini, okra, and young corn top the rice flavored with burdock. To finish off your meal, savor the various textures of the vegetables, the salty sweet pike conger and aroma of burdock, and the scorched rice at the bottom of the pot.
Seasonal Course Menu – Summer – 10,000 yen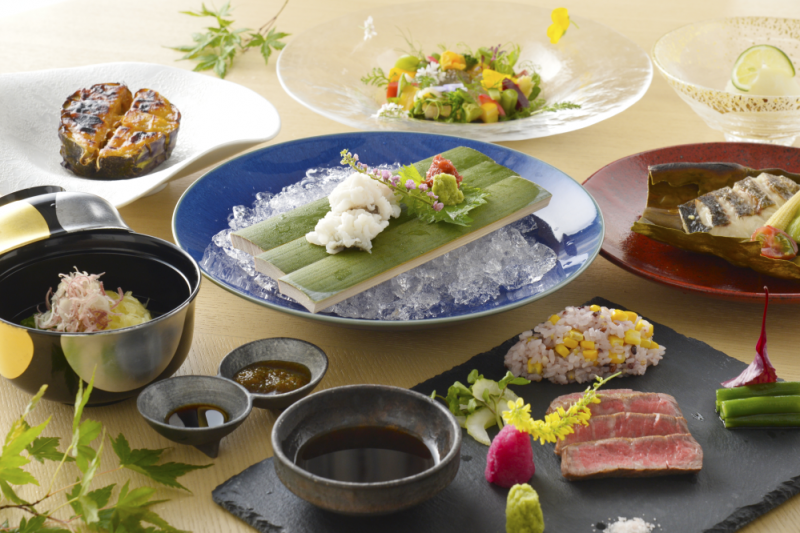 Our course menu offers a luxurious taste of seasonal ingredients starting with DAICHINO RESTAURANT's delicious stock soup and signature menu, DAICHINO SALAD.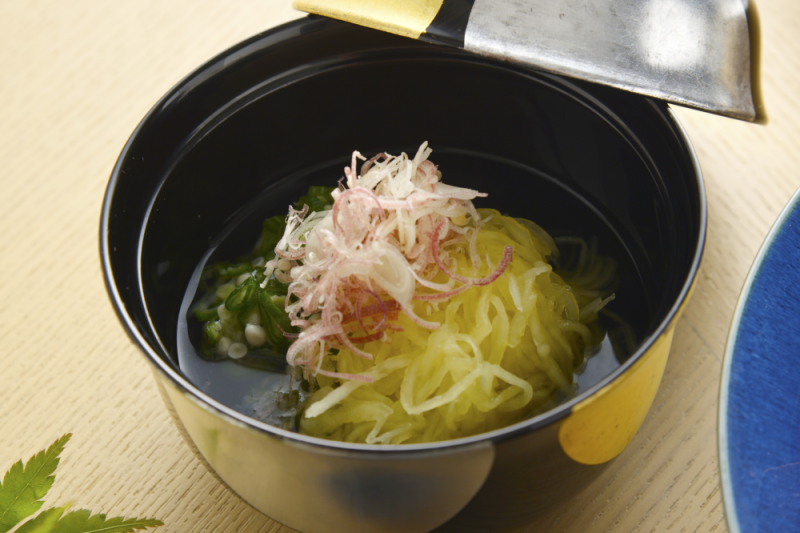 ・First dashi stock of southern Hokkaido kombu and high-grade karebushi
Mount Fuji spring water is used to carefully extract the flavors from kombu kelp and bonito flakes in this soup garnished with vegetables. With great pleasure, we start you off with a rich serving of our restaurant's dashi stock.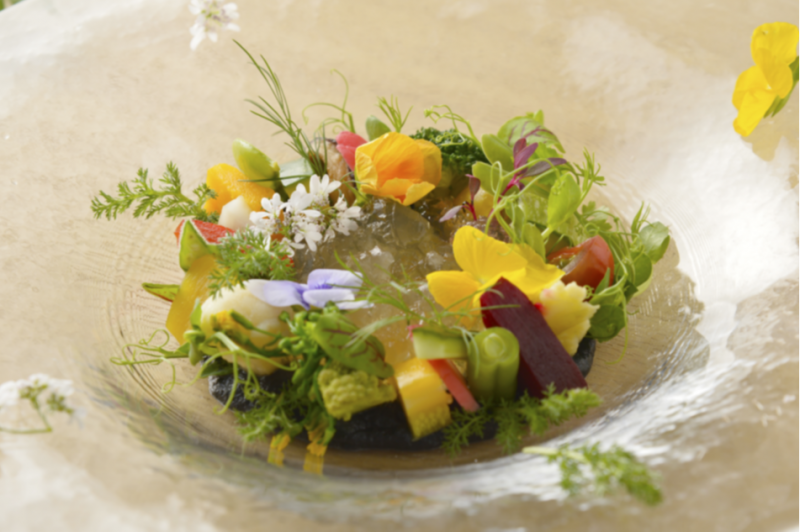 ・DAICHINO SALAD
Our signature menu is a ravishing plate of seasonal vegetables, herbs, and edible flowers with a cooling dashi stock gelée that draws out the flavor and aroma of each ingredient.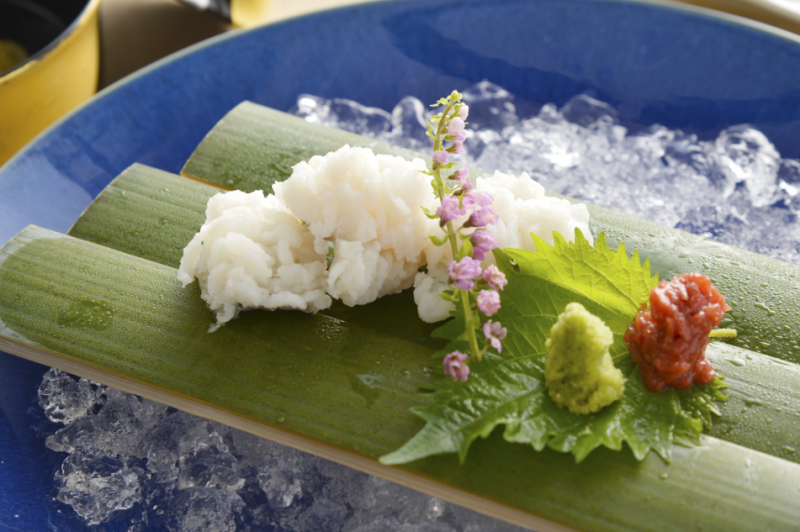 ・Parboiled domestic pike conger
Take away the heat of summer with a cooling dish for your eyes and mouth. Tender, elegant parboiled pike conger is served with refreshingly tart ume apricot vinegar.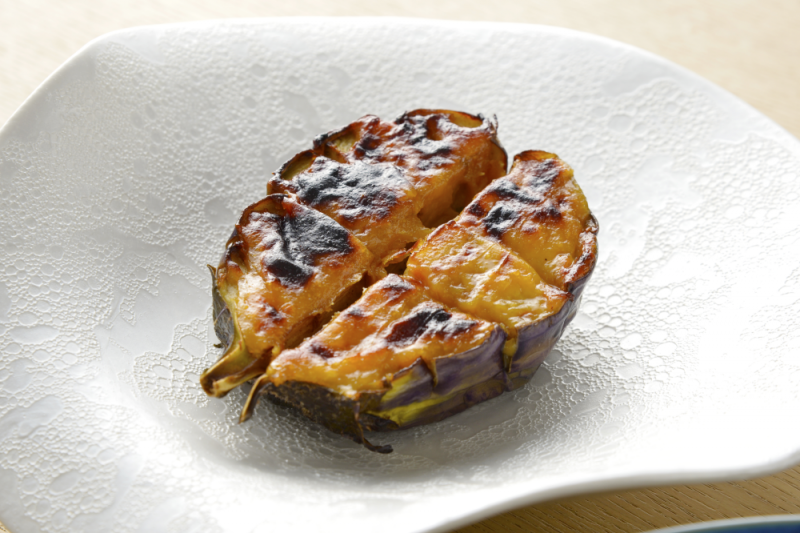 ・Grilled Kamo eggplant with egg miso glaze
Savor finely textured, meaty Kamo eggplant in season served as mellow, gentle dengaku with egg miso sauce.
・Kombu-broiled seasonal fish with seasonal vegetables
Recommended seasonal fish of the day is salt-broiled to perfection with the taste of kombu kelp used to season the fish.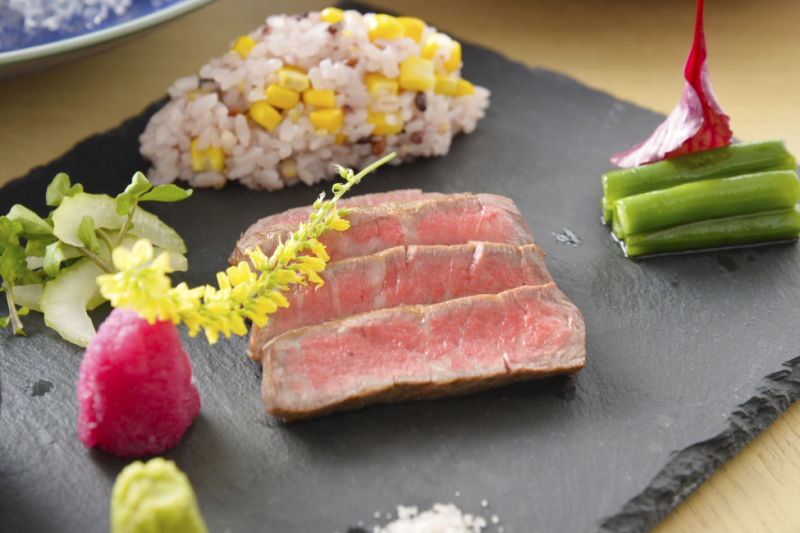 ・Charcoal grilled Goto Beef sirloin with 16-grain corn rice
Goto cattle are raised on a diet of plant-derived feed in the nature-rich Nasu Highlands. Enjoy the rich, savory beef enhanced with fresh red daikon radish and wasabi.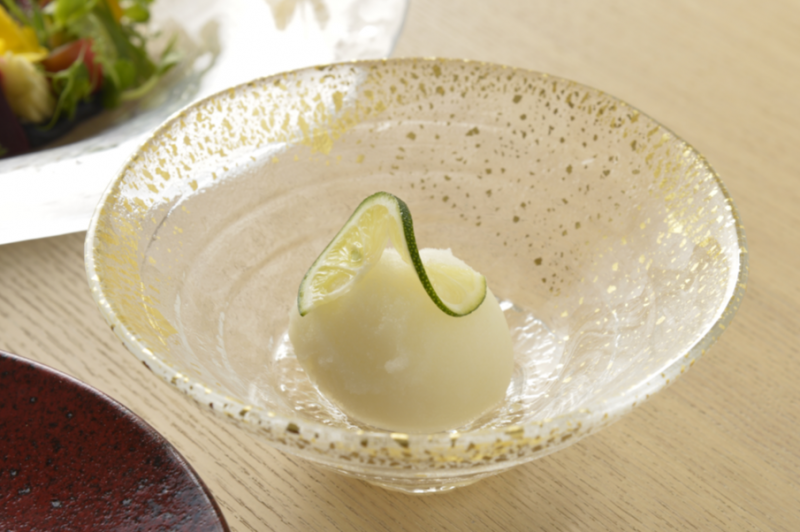 ・Sudachi sherbet
Top off your meal with refreshing sherbet made with sudachi citrus fruit.
*All prices above include consumption tax.
Bookings & inquiries:
DAICHINO RESTAURANT 050-3196-9027
*Please notify us during your booking if you have any allergies or dietary restrictions.