LGBTQ+ Pride Month, a worldwide celebration of sexual diversity Presenting Pride Ice, the SORANO HOTEL's seasonal shaved ice to help raise awareness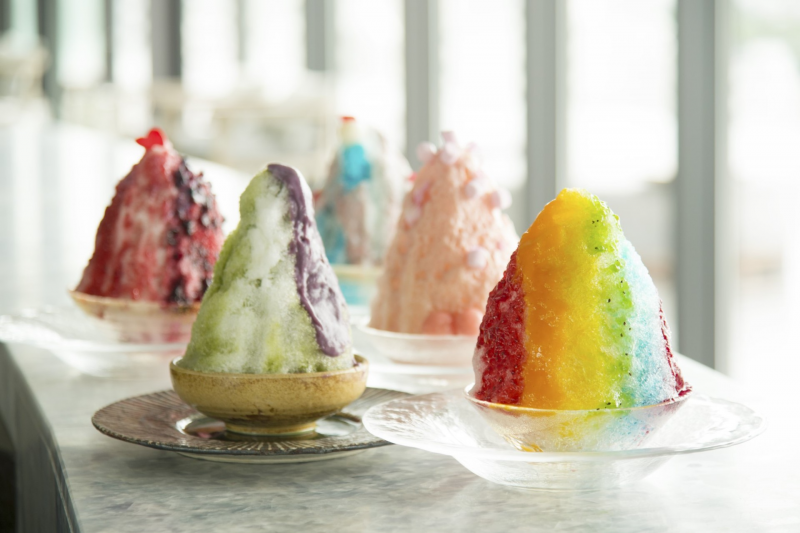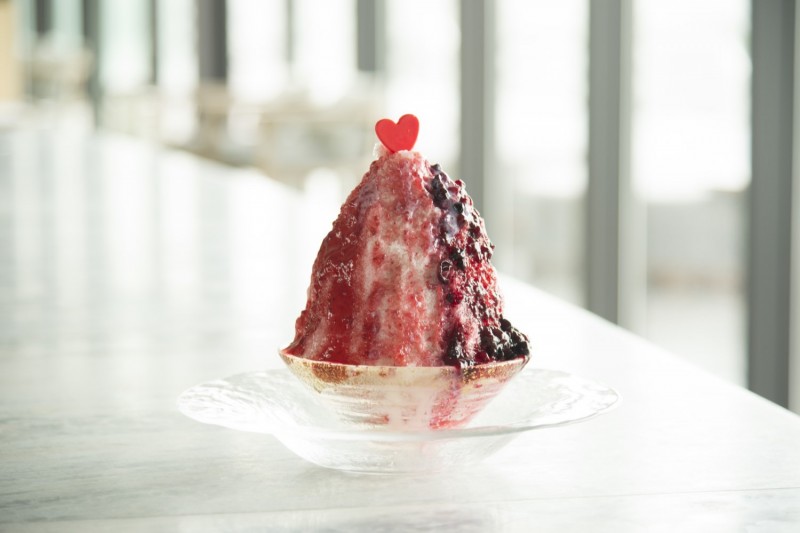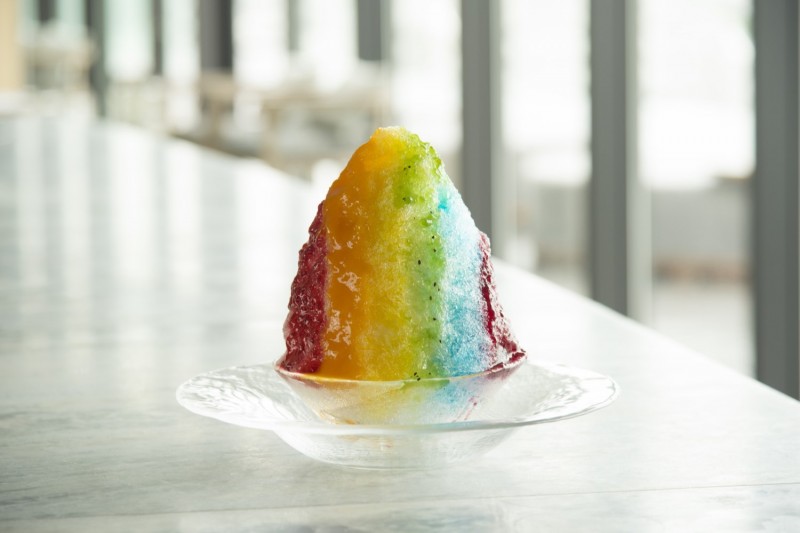 In accordance with LGBTQ+ Pride Month held to raise awareness of sexual diversity, the SORANO HOTEL offers Pride Ice – fun and colorful original shaved ice with LGBTQ+ theme color motifs – at the SORANO ROOFTOP BAR from June 14 (Monday) to September 15 (Wednesday) in order to increase familiarity with the pride movement.  

The Sorano Hotel's Pride Ice are colored with authentic fruit sauces that represent the rainbow flag color of LGBTQ+ as well as pride flag colors of each sexuality, including pink, purple, green, and red and are splendidly decorated with toppings. Two items will be offered until the end of August, while three items will be alternated every three weeks starting on June 14.
Pride Ice * 1 crash ice and 1 drink set menu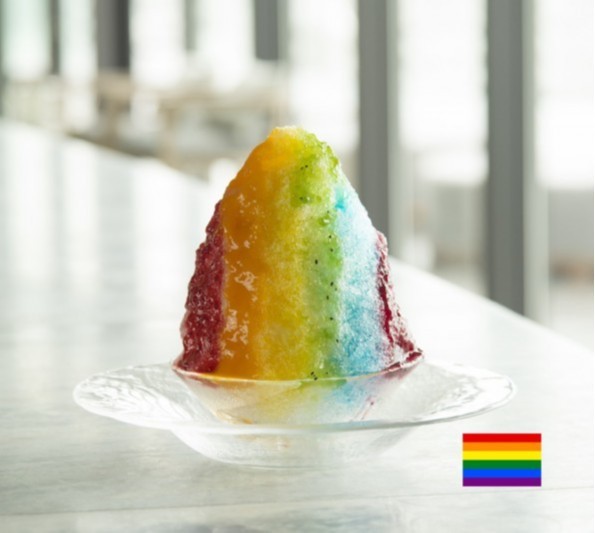 Over the Rainbow
Period: From June 14 to September 15
Price: 2,200 yen
The symbolic rainbow colors of LGBTQ+ are expressed with six types of fruit sauces – raspberry, apricot, mango lemon, kiwi, Blue Hawaii, and blueberry. Delicious fruit sauces top this fun, colorful shaved ice. [The rainbow color is said to have roots in Judy Garland's famous song Over the Rainbow, which was greatly supported by the LGBTQ community in the U.S. in the 1960s.]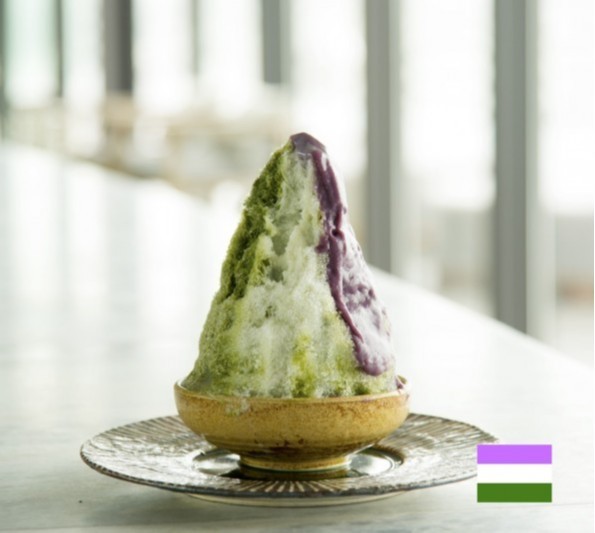 Be Yourself
Period: From June 14 to September 15
Price: 2,500 yen
The symbolic GENDERQUEER colors of green and purple are used for this shaved ice named "Be Yourself" in hopes of a world where all people can live with integrity. Enjoy the Japanese flavors with the matcha and purple sweet potato sauce.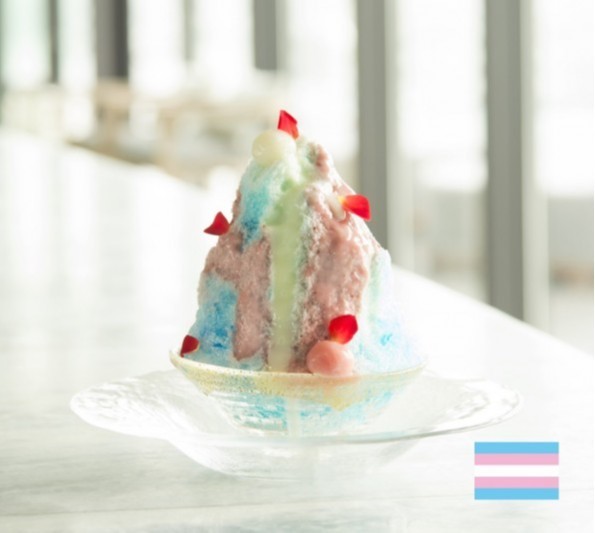 Trans Pride
Period: From June 14 to July 4
Price: 2,200 yen
The transgender flag colors of pink, white, and light blue are expressed with milk strawberry, condensed milk, and Blue Hawaii. The light blue and pink represent men and women, and the white represents neutral gender.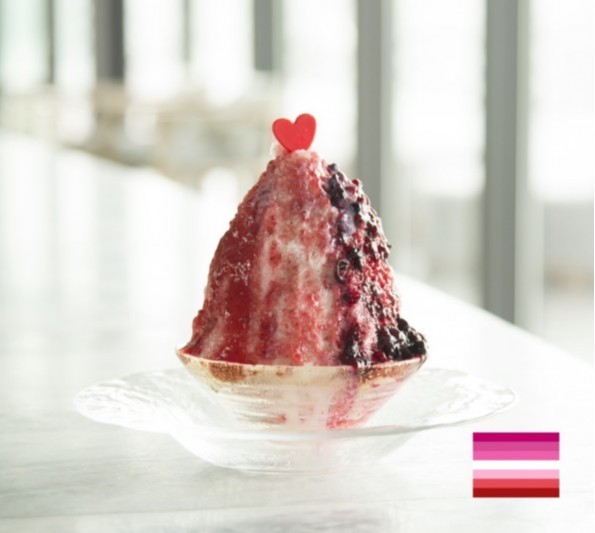 Very Berry Love
Period: From July 5 to 31
Price: 2,200 yen
Mixed berries, raspberry, and strawberry sauce are mixed with condensed milk to create various shades of pink and red for this shaved ice for berry lovers. This shaved ice is a tribute to the Lipstick Lesbian flag.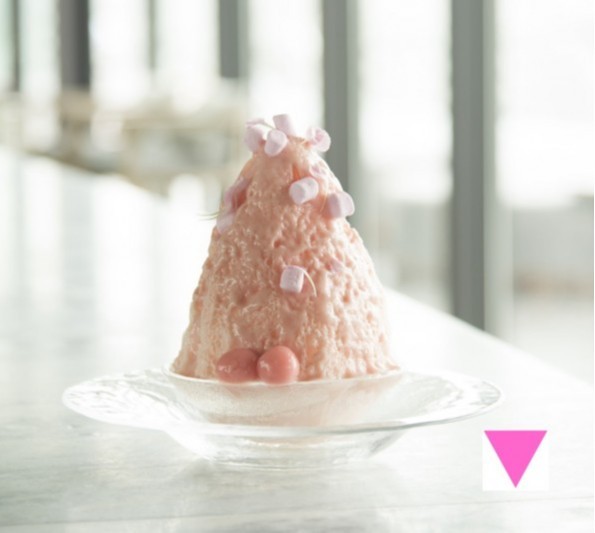 Pinky Dream
Period: From August 1 to September 15
Price: 2,200 yen
The pink triangle was used as a badge of shame and sexual profiling in the sad history of humankind. It was adopted as the symbol of the LGBT pride and rights movement in the 1970s. Topped with milk peach syrup and adorned with marshmallows and rice flour dumplings, this adorable shaved ice expresses happiness filled with a bright future.
Pride Ice is available during café hours from 2:00 p.m. to 5:00 p.m. (except on regular holidays on Wednesdays) at the SORANO ROOFTOP BAR.

Bookings & Inquiries: 050-3503-9379 (9:00 a.m. to 7:00 p.m.)