New Café Time Menu for Cooling Off at DAICHINO RESTAURANT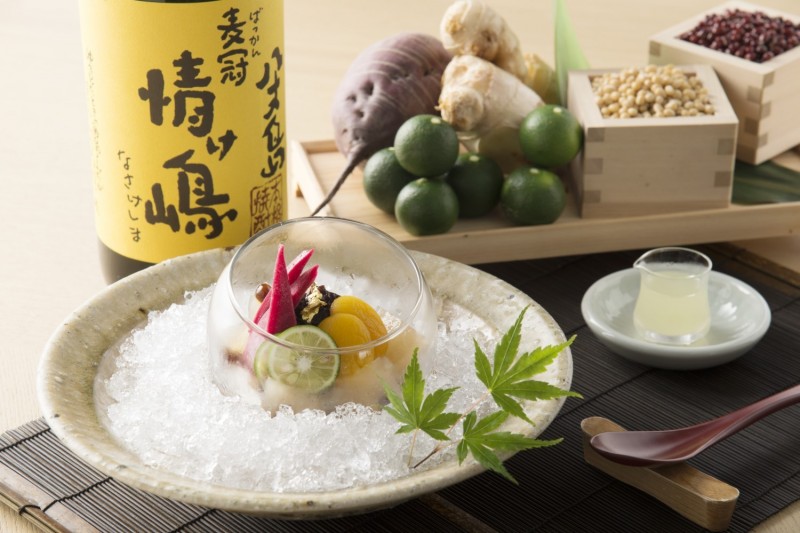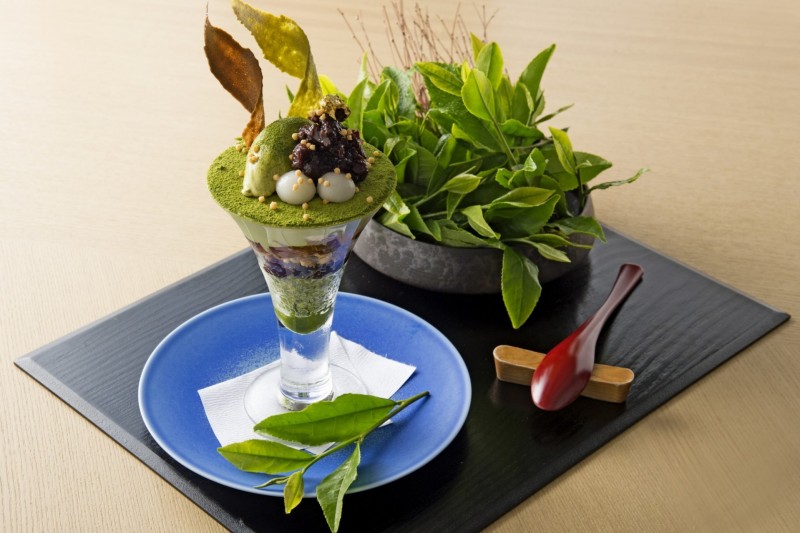 Our main dining DAICHINO RESTAURANT café time menu newly starting on June 14 offers a selection of desserts featuring Sayama Tea of Tokyo and Bakkan barley shochu of Hachijo Island. Also pair your desserts with our recommended drinks.
Tokyo Sayama Tea and Hoji Tea Parfait & Tokyo Black Tea  2,400 yen(Dessert only 2,000 yen)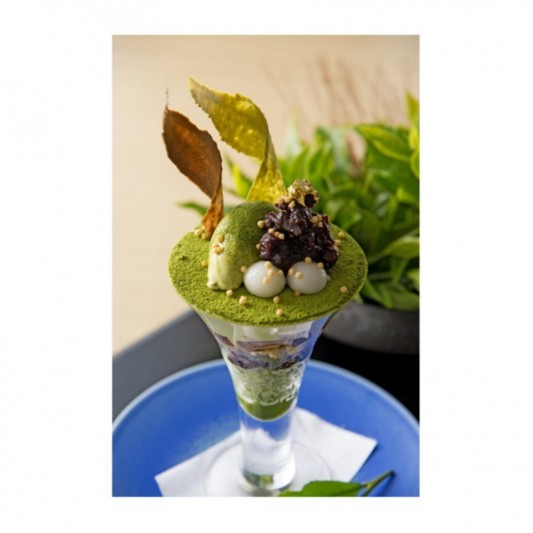 At this time of year of newly harvested tea leaves, a parfait glass is filled with Sayama Tea of Tokyo and hoji roasted green tea in the form of ice cream, jelly, rich cheese cream, and crisp tuile. Fill your mouth with the flavor of tea, and enjoy your parfait with gentle, weakly astringent Tokyo black tea.

Barley and Sudachi Anmitsu & Black Bean Green Rooibos Tea      2,200 yen(Dessert only 1,800 yen)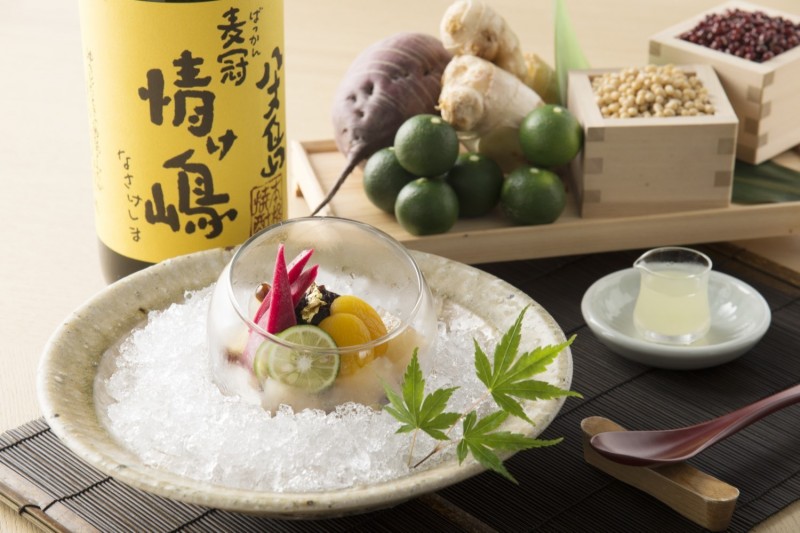 We offer a summer arrangement of anmitsu, a dessert originating in Tokyo. Enjoy the refreshing flavor as coconut jelly, homemade Tanba adzuki bean paste, beet rice cake, and ginger jelly are scattered about. Enjoy this dessert with Bakkan barley shochu of Hachijo Island and refreshing sudachi citrus syrup. We recommend this anmitsu filled with a variety of ingredients with caffeine-free black bean green rooibos tea, a refreshing mineral-rich miracle tea.
Taste Comparison of Four Types of Specially-made Sherbet and Ice Cream & Tokyo Sayama Tea     1,900 yen(Dessert only 1,500 yen)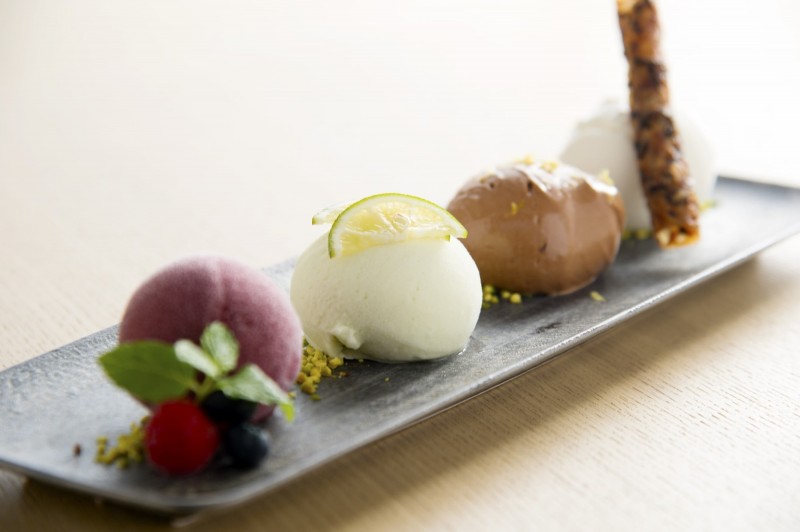 Our assortment of hotel-made sherbet and ice cream comes in four delightful flavors – sudachi citrus and mint, berry & berry, Sayama tea, and our original Japanese sake Tachihi No Sora sake lees. Enjoy smooth, rich, astringent yet sweet Tokyo Sayama Tea with rich sherbet and ice cream.
Tea time bussiness hours :
Mon.,Tue.,Fri.,Sat.and Sun. 2:00 p.m. - 3:30 p.m.(LO)
Thursday(the next day of holiday)  3:00 p.m. - 3:30 p.m.(LO)
*We will not accept reservations for tea time.
*Reservation reception hours and business hours may change depending on the situation.