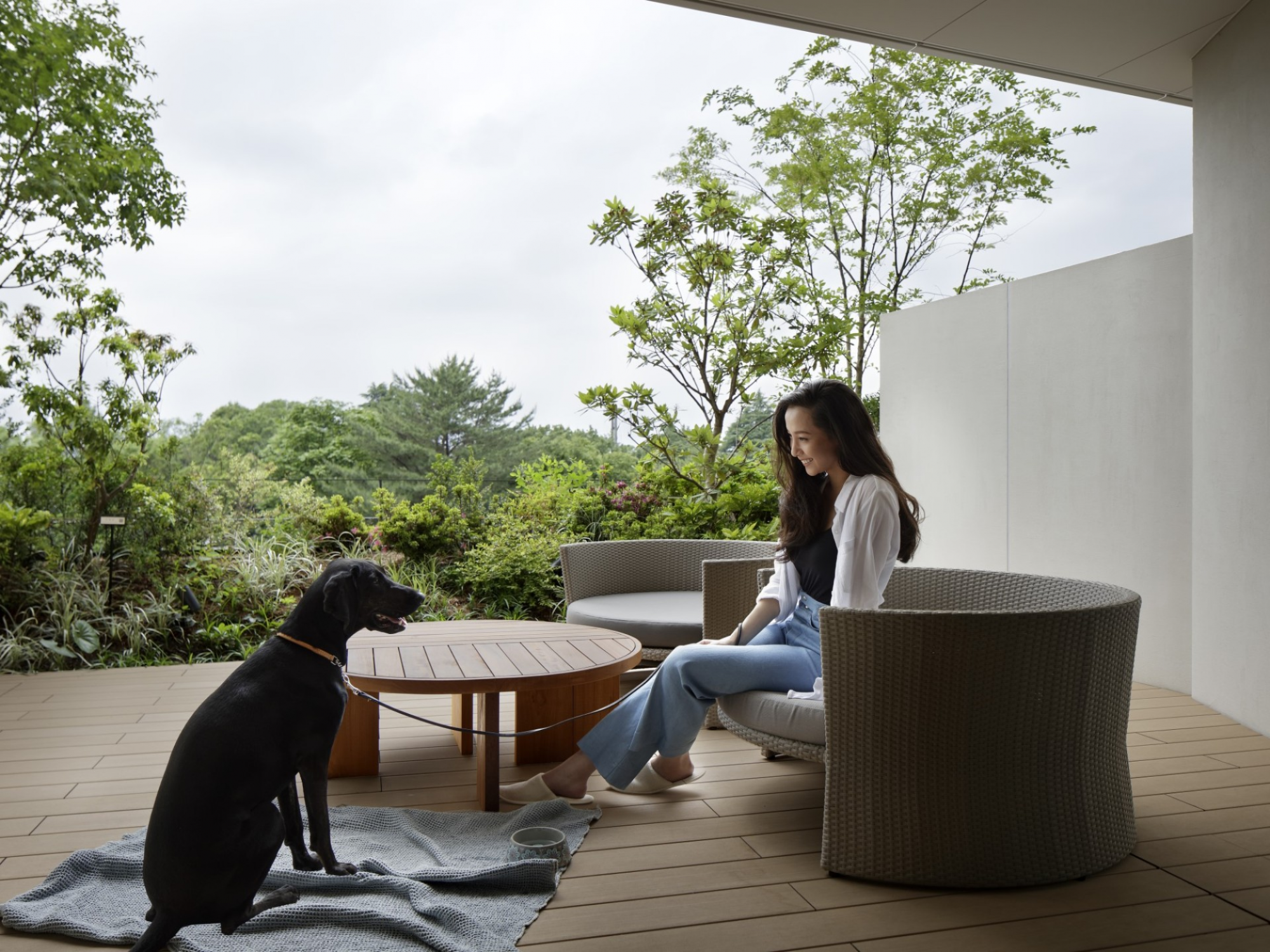 Bookings start today for our Dog-Friendly Rooms on the 3rd floor for stays with your dog. Starting today, October 15, we have opened up these special rooms for bookings on our
official website.
Every room at the SORANO HOTEL is at least 52 square meters, which is plenty of space for a comfortable stay with your dog. This is especially true for our Dog-Friendly Rooms, which have 20-square-meter balconies that are surrounded by plants to provide a cozy outdoor area.
Doggy cushions, cages, bed sheets, PadLocker toilet pails for shutting out odors and germs, and other items are provided in our Dog-Friendly Rooms.
(Aside from our standard rooms, we have Dog-Friendly Rooms for our 86-square-meter suites.)
At the SORANO HOTEL, which offers Well-being, a wholesome experience to invigorate the mind and body, we aim to become a hotel that can be enjoyed casually and stress-free by dog lovers. Just remember that you can enjoy stays with your four-legged companions as long as they have had basic training.
Our Requests:
*Please submit a rabies vaccination certificate (copy) and the Consent Form for Staying and Lodging in a Dog-Friendly Room (download) by the time of your check-in.
*Please put your dog on a leash while in the hotel lobby, elevator, and other areas outside the guest room.