Located opposite our hotel's iconic Infinity Pool on the SORANO HOTEL's top 11th floor, the SORANO ROOFTOP BAR boasts a view of Showa Kinen Park's rich greenery and picturesque silhouette of the distant mountains beyond the infinite sky.
The scenery is a real treat and the flavors superb! From April, we offer Melon Delight Afternoon Tea to follow our March Amaou Strawberry Afternoon Tea. Fine quality ingredients are the highlights of our Sky View Lunch and Sunday Sparkling Brunch menus.
Our commitment to high quality ingredients is highlighted in each menu whose reasonable prices you will also find attractive!

The SORANO ROOFTOP BAR brings you Afternoon Tea featuring fruit in season. From April 1 to June 13, in anticipation of summer comes fresh, juicy melon.
Start with a refreshing welcome drink of melon soda reminiscent of early summer, followed by a "Melon Waltz" with the fruit arranged in various ways. Continue with salad, a sandwich, and soup, and top off your meal with a red and green melon parfait. Our afternoon tea is a hearty course of delectable delights.
We offer black tea from one of the world's leading luxury tea brands, TWG Tea founded in Singapore, to complement your dessert.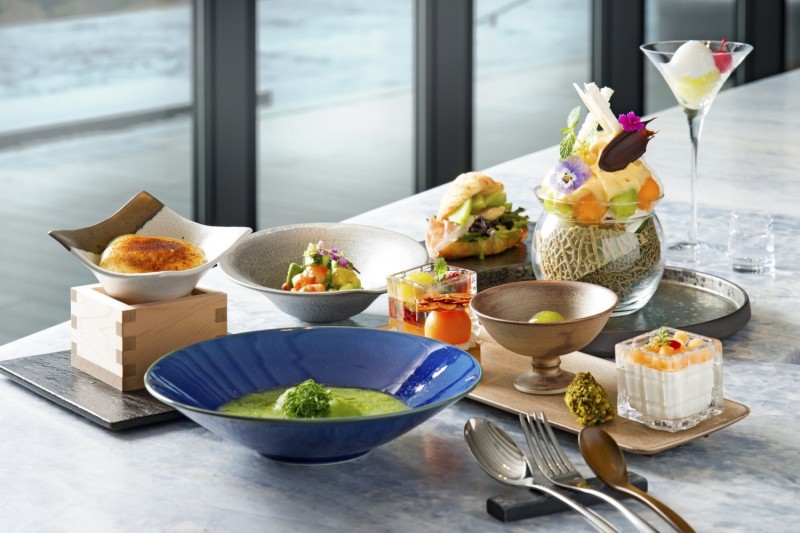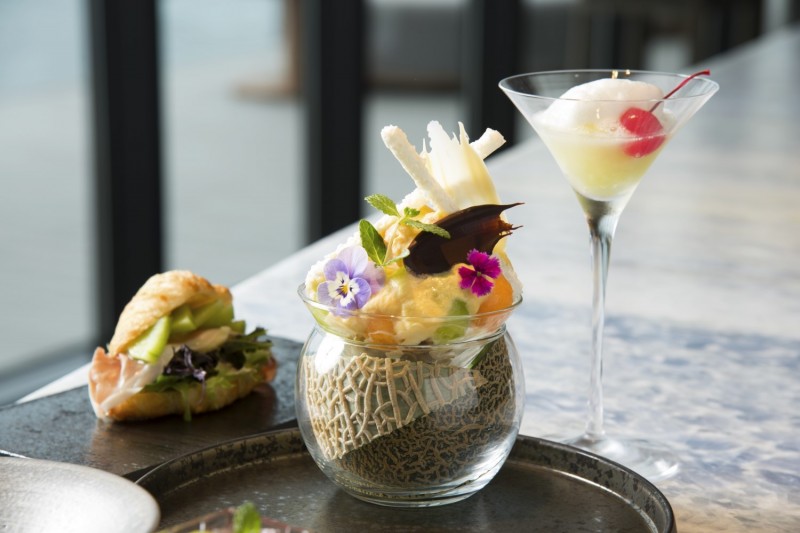 Menu:
-

Welcome drink 

Original melon soda

-

Melon Waltz

Melon almond tart
Melon almond jelly
Melon green rooibos jelly
Melon matcha warabi mochi (bracken starch dumpling)
Melon confiture and pistachio roche

-

Salad
Melon, avocado, and baby shrimp salad

-

Brûlée
Melon coconut brûlée

-

Sandwich
Melon and dry-cured ham croissant sandwich

-

Soup
Melon perilla gazpacho

-

Parfait
Two-tone melon parfait

-

Drink
Fair Trade coffee or TWG Tea selection
Selected ingredients spectacular and light 【Sky View Lunch Le Bouquet】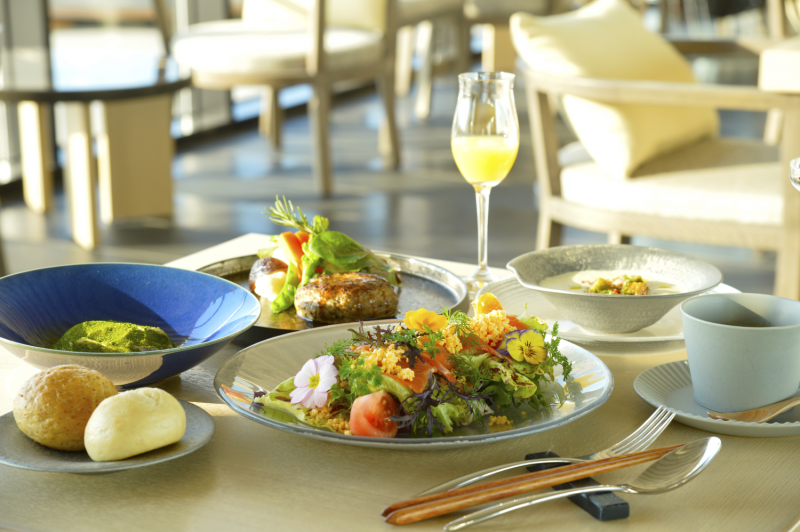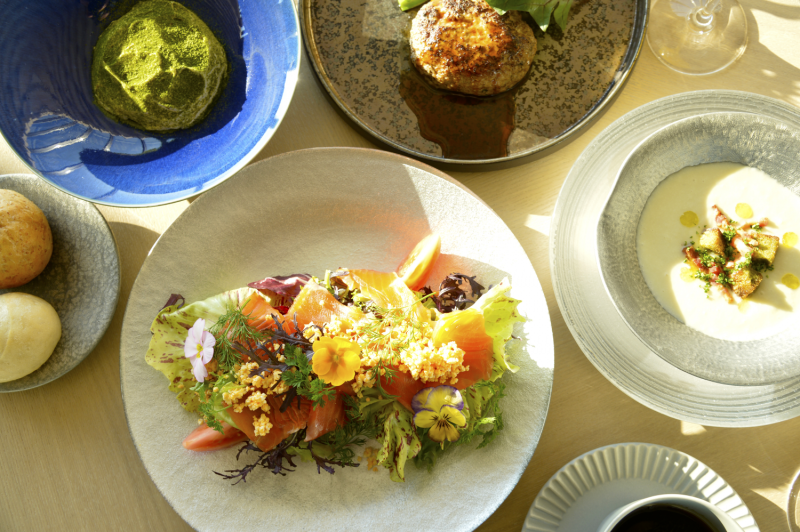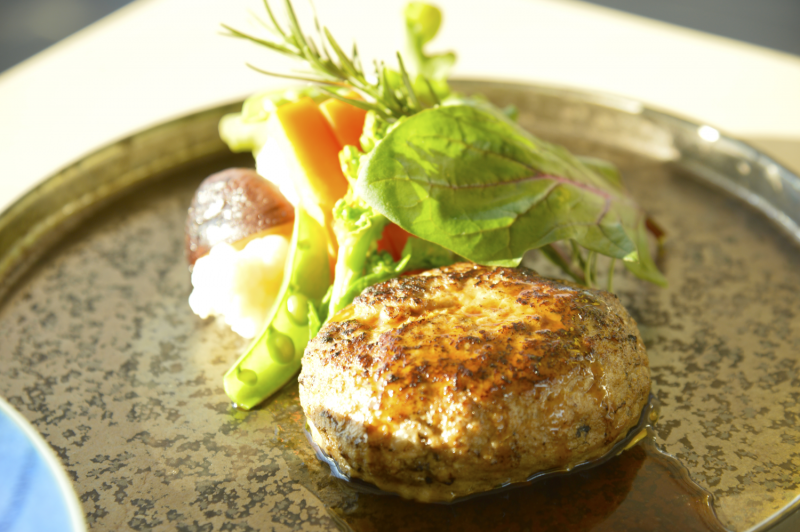 Enjoy our careful selection of ingredients in a light and spectacular presentation with Yamanashi prefecture's Uenohara pesticide-free herbs, elegantly sweet Benifuji brand salmon raised in Mount Fuji spring water, Tokachi May Queen potatoes matured over 700 days to concentrate the sweet and savory flavor, and popular beef brands Matsusaka and TOKYO X.
Get an early taste of spring with our lunch menu with a bouquet of pesticide-free herb salad and an appetizer of marinated Benifuji, a cocktail reminiscent of the bright yellow Mimosa flower that heralds the arrival of spring, matcha tiramisu resembling the yellow-green of sprouting leaves, and our executive chef's proud suggestion of handmade hamburger steak.
Menu:

  

・

WELCOME DRINK         

Lady Mimos

・

APPETIZER

Herb marinated "Benifuji" rainbow trout raised in Mt. Fuji spring water
Salad of pesticide-free herbs and leaves from Uenohara

・

SOUP 

Chilled green pea potage Baby shrimp with tarragon and accent of crustacean

・

Main

Handmade hamburger steak made with Matsusaka beef and TOKYO X
Gravy
Garlic mashed potatoes and seasonal vegetable assortment

・

BREAD

Rice flour bread, whole wheat bread

・

DESSERT

Melon soup and almond blanc manger Coconut ice cream

・

COFFEE or TEA

Fair trade coffee/ Fair trade tea
A Relaxing Holiday Afternoon 【Sunday Sparkling Brunch】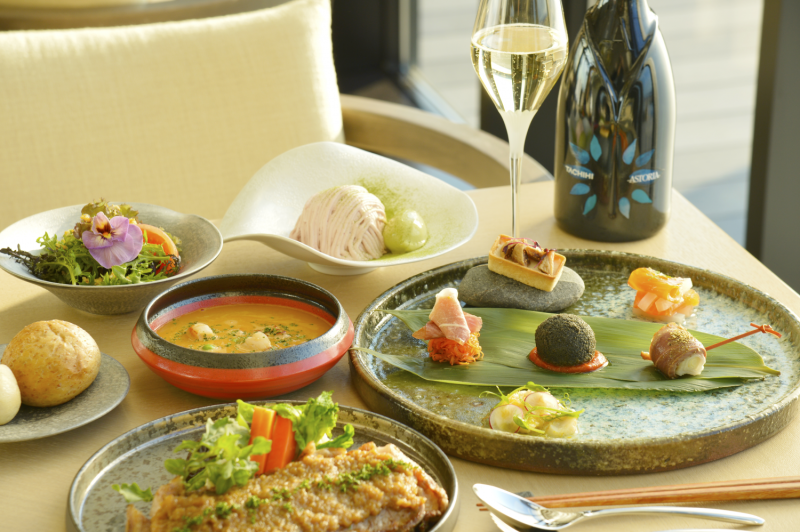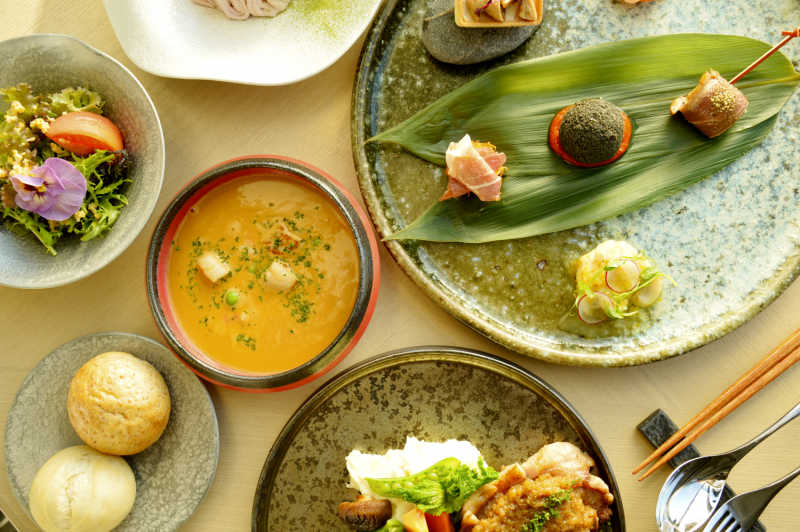 Following the COVID-19-related declaration of a state of emergency in place from April 25 to May 11, 2021, sales of alcoholic beverages at our restaurant & bar (including in-room dining) will be suspended during the period.
Our Sunday Sparkling Brunch will be offered as our meal-only Sunday Brunch for 5,000 yen including tax. Drinks can be ordered separately from our Grand Menu, excluding alcohol.
We have created this brunch course because we wanted you to try our hotel's original label spumante created in collaboration with Astoria, a vineyard that continues to make high quality wines in Veneto, Italy. In this special menu available only on Sundays, we offer six bite-sized hors d'oeuvres to perfectly complement our spumante and a generous main dish of Chaliapin steak.
Menu:
  

・

VARIOUS APPETIZERS    

Homemade smoked salmon and Tokyo udo spikenard flavored with grapefruit
Hokkaido scallop marinated with yuzu citrus
Italian Prosciutto and grated carrot
Semi-dried fig and sake lees butter tartine
Cromesquis of karasumi salted mullet roe purée
Duck and Tachikawa white scallion ensemble with balsamic sansho pepper concentrate

・

Soup

Seafood tomato soup

・

Main

US sirloin Chaliapin steak
Premium May Queen potato and early spring vegetable Uenohara Herbs Garden salad

・

Dessert

Amaou strawberry and white miso Mont Blanc
Green tea ice cream made with Kyoto Ippodo matcha
*A reservation is not required but to avoid disappointment when seats are full, we recommend that you make a reservation.
*Please be sure to notify us of any allergies or dietary restrictions at the time of your booking.