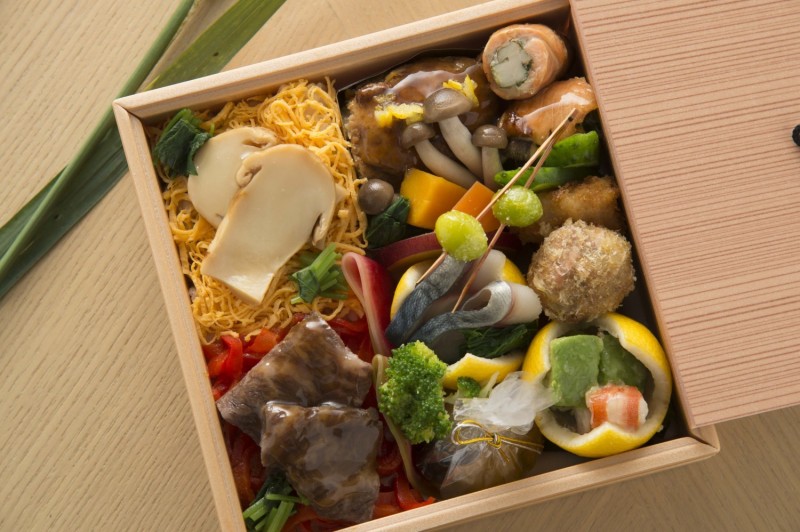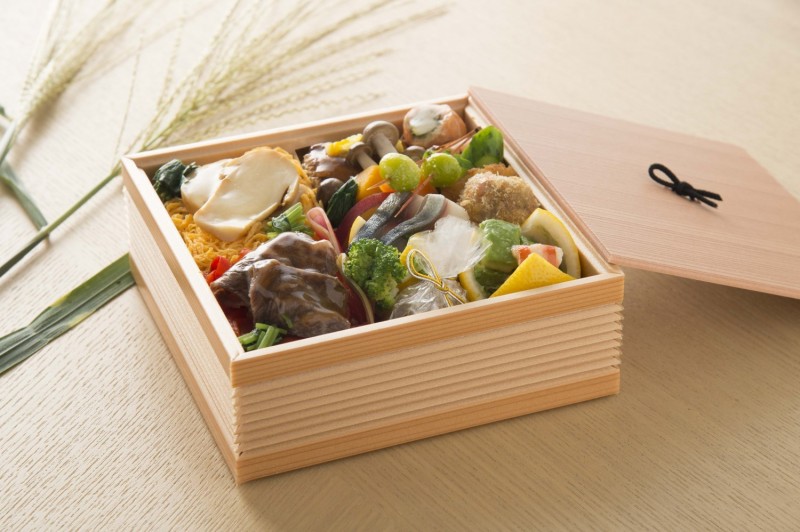 In order to celebrate the fruitful autumn, we offer a tasteful and colorful BENTO using a lot of Autumn ingredients. Please enjoy the chef's special BENTO while looking at colored leaves in this beautiful season.

・Rice with domestic pine mushroom and simmered GOTO beef
・Special HIROUS (Deep-fried Tofu with vegetables)
・Grilled special salmon "GINSEI" rolled with ERINGI mushroom and Japanese basil
・ Boiled vegetables
・Boiled sweet potato with lemon flavor
・ Mackerel cured with white wine vinegar
・ Deep-fried scallop
・ Deep-fried cherry tomatoes, prosciutto and basil
・ Boiled shrimp and avocado
・Persimmon and blueberry aspic
*Menu contents may change depending on the availability of ingredients.
Booking period:   
September 29(Wednesday) to 1:00 p.m. on December 13 (Monday), 2021
*Excludes regular hotel holidays (3:00 p.m. Wednesday to 3:00 p.m. Thursday)
Price: 
3,780 yen (tax included)
To order:   
Book online or by phone 050-3196-9027; limited availability per day

Please book by two days before pick-up.

Cancellation charge: 

7 or fewer bentos: 100% from 1:00 p.m. one day before
8 or more bentos: 100% from 1:00 p.m. two days before
Pick-up:

DAICHINO RESTAURANT (lobby floor) between 11:00 a.m. and 1:00 p.m.
*The bento will be available between 3:00 p.m. and 6:00 p.m. for inhouse guests who wish to enjoy it for dinner. 
Payment: 

Please make your payment at the time of pick-up.