Drive-through Takeout Sorano Hot Pot featuring Our Delicious Dashi Stock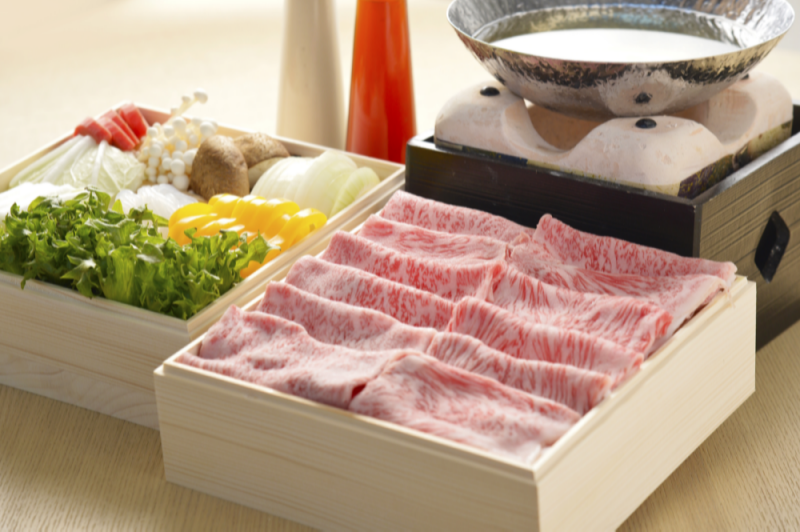 Meals at DAICHINO RESTAURANT begin with a mouthful of warm dashi – a mellow, aromatic, gentle stock with a delicious flavor that takes many diners by surprise. This stock, which determines the taste of the restaurant, is made daily with the head chef's selection of optimal ingredients – high-grade bonito shavings from Kagoshima's Makurazaki City, kombu kelp from Hokkaido, and very soft Mount Fuji spring water.

The idea for our special hot pot came from our head chef's desire to bring this delicious dashi stock to your home. We would like you to savor the aroma and flavor of the stock, enhanced by the other carefully selected ingredients that serve as the greatest complements. Prepare to be amazed by the rich aroma that fills your home when you heat up the stock.

Takeout orders are available for drive-through pickup at the hotel's car porch.

Marbled Kuroge Wagyu Shabu Shabu Hot Pot Set 23,760 yen (tax included)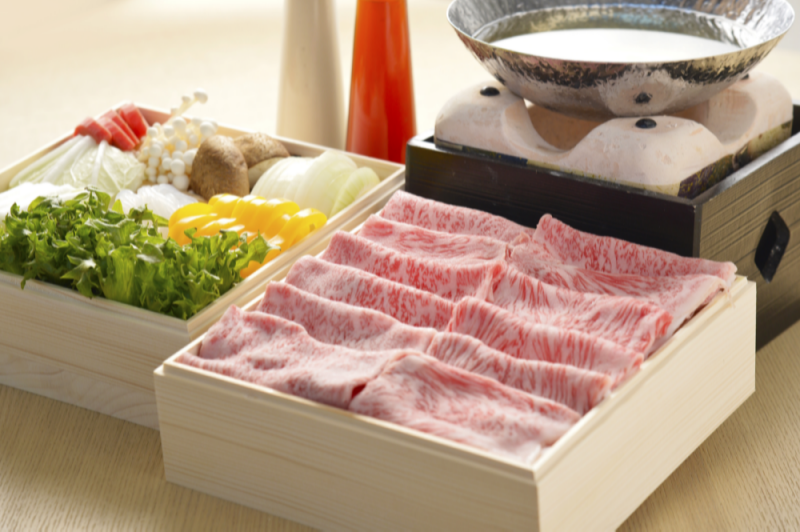 ・1 liter of DAICHINO RESTAURANT dashi stock (2x concentrated)
・Kuroge wagyu beef loin 500 g
・Seasonal vegetables
・Sesame sauce, Tosa vinegar

*For kuroge wagyu, we mainly serve Akigawa Beef – Tokyo's only branded beef. However, other brands may be served depending on availability.
*Akigawa Beef: Tokyo's only beef brand, Akigawa Beef, is kuroge wagyu raised with care at Takeuchi Farm in nature-rich Sugao, Akiruno City in Tokyo. Savor the meat for its freshness as it is produced right here in Tokyo. The meat is refreshingly light and tender yet rich in flavor.
How to order:   Table Check or by phone 050-3196-9027
Reservations:
Please book by 10 days before your pickup date and make your payment within 3 days after your booking.

Cancellations:
A 100% cancellation fee is charged for cancellations made after payment.