In-room Dining Menu Dining Options for Your Safety and Peace of Mind

At the SORANO HOTEL, we thoroughly implement infection control measures so that our guests can stay with us feeling safe and reassured. In particular, measures for avoiding the 3Cs (crowded spaces, closed spaces, and close interactions) are observed at our restaurant (DAICHINO RESTAURANT) where the tables are spread out in our already spacious dining hall and guests are seated away from other parties as much as possible.

【In-room Dining】
We newly offer in-room dining for our guests who are hesitant about dining at our restaurant. Although room service is not available at the SORANO HOTEL, three DAICHINO RESTAURANT menus will be available for delivery to your room. Please enjoy your meal with our drink recommendations.
Our Popular Menus for Casual In-room Dining
Our three menus available for delivery to your room are two types of rice bowls and our steak set. These flavor-rich menus feature hand-selected chicken, pork, or beef.
1. Shingen Chicken and Itou Poultry Farm Tamagokoro Egg Rice Bowl Set Meal (JPY2,750 tax included)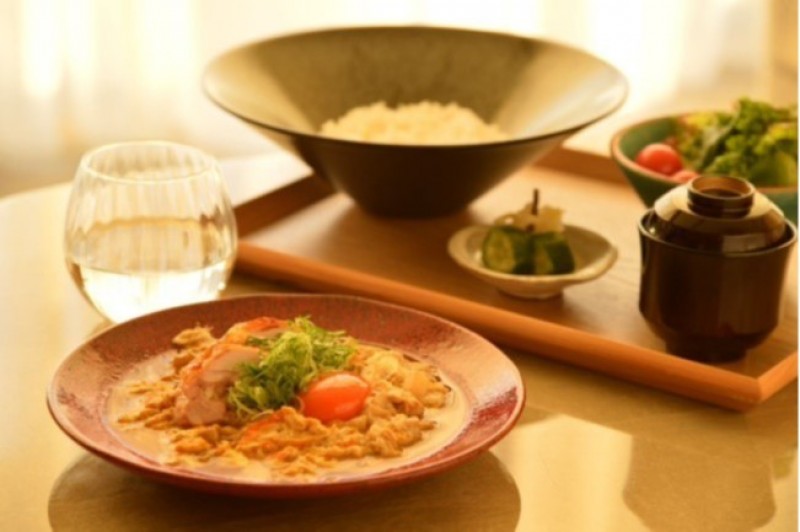 ・Chicken & egg rice bowl (The rice and toppings are delivered in separate containers.)
・Salad
・Red miso soup
・Pickled vegetables

The tenderness and juiciness of Yamanashi prefecture's Shingen Chicken is attributed to stress-free breeding in the bounteous natural environment endowed with the blessings of Mount Fuji and the Southern Japanese Alps. This mouthwatering Shingen Chicken is served with the uncooked yolk of local Itou Poultry Farm Tamagokoro egg whose vibrant orange color and rich, pleasant taste enhance this dish.
Carefully Selected Gotogyu Beef Sirloin Steak Set Meal (JPY5,500 tax included)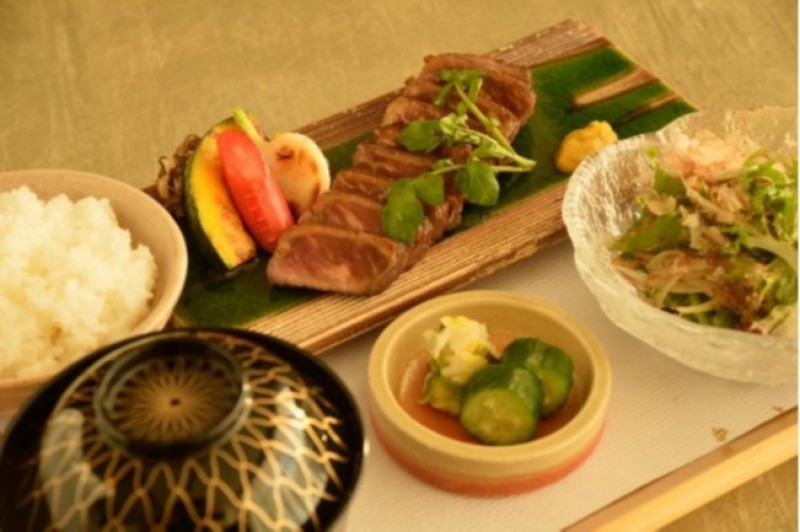 ・Sirloin steak 120 g
・Japanese-style onion salad
・SORANO Rice
・Red miso soup
・Pickled vegetables

Enjoy the taste of fine wagyu sirloin as 120 grams of beef is chargrilled medium rare and dressed with a house specialty sauce. The set meal includes Japanese-style onion salad that complements and enhances the flavor of this sirloin steak perfect for meat lovers.

Thick-cut Ginger Fried Yawaraton Pork Loin Set Meal (JPY3,300 tax included)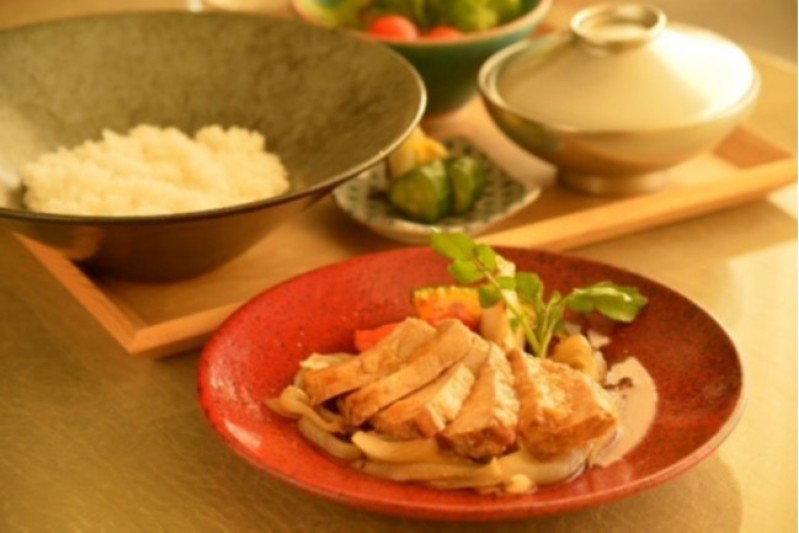 ・Ginger fried pork rice bowl
・Red miso soup
・Pickled vegetables
・Sala

A thick cut of local Tachikawa brand Yawaraton pork loin steak is used in this hearty ginger fried pork. Despite the thickness, the pork is tender and juicy, cooked to perfection sous vide for ten hours and dressed with a special ginger soy sauce.

Place your order by phone (dial 9 from your room) or at check-in.
In-room dining delivery times: 5:00 p.m. to 8:00 p.m. (LO 7:00 p.m.)